As an Amazon Associate, We earn from qualifying purchases.
Learn More
Taylor is one of the biggest names in acoustic guitars. Owning a Taylor means having an incredibly well-made instrument that will provide a lifetime of enjoyment.
This guitar manufacturer uses the highest quality tone woods and other materials. Their fit and finish is impeccable. Each instrument is crafted with care so that the eventual owner will have an instrument that they can be proud to own.
Many people wonder, where are Taylor Guitars made? The short answer is in the United States and Mexico, but the details are more nuanced.
Read on because this article provides a detailed look at Taylor's production locations and explains how each facility influences the quality and craftsmanship the brand is renowned for.
The History of Taylor Guitars
The history of Taylor Guitars begins in 1974. The company was founded by Bob Taylor and Kurt Listug after they met while working together in the American Dream Guitar Shop in San Diego, California.
The name of the old shop would later be used by Taylor Guitars for a line of affordable, American-made instruments. Mr. Taylor was only 19 and Mr. Listug was only 21 when they started out on their own. Today, Taylor Guitars has over 1,200 workers in two different locations.
They produce hundreds of instruments each day from their U.S. and Mexican plants. However, they do not manufacture any guitars in Asia, focusing their production in North America to maintain quality control over their premium acoustic guitars.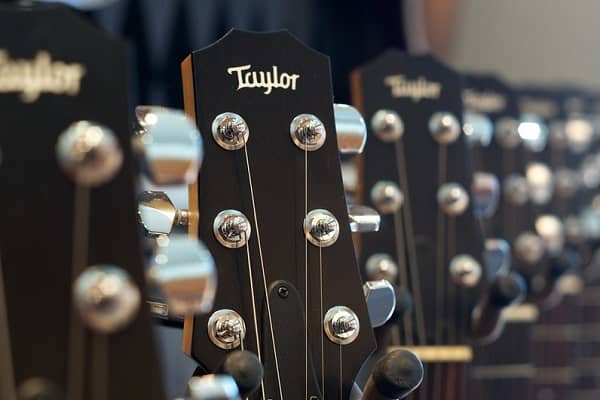 In 2021, both co-founders implemented an Employee Stock Ownership Plan (ESOP), transferring 100% ownership of the company to Taylor's employees to foster employee empowerment and satisfaction.
Under the direction of master guitar designer Andy Powers, Taylor continues to push the boundaries of guitar innovation while preserving the company's reputation for quality.
USA Made Guitars
Taylor Guitars that are made in the USA are manufactured at the company's main plant in El Cajon, California. The El Cajon factory produces high-end guitars with the top and body shape made of solid tone woods.
The 300 Series and anything higher will come from the El Cajon Factory. This plant also produces the popular American Dream Series. This series was designed to be an affordable, American-made, all-wood guitar for the working musician.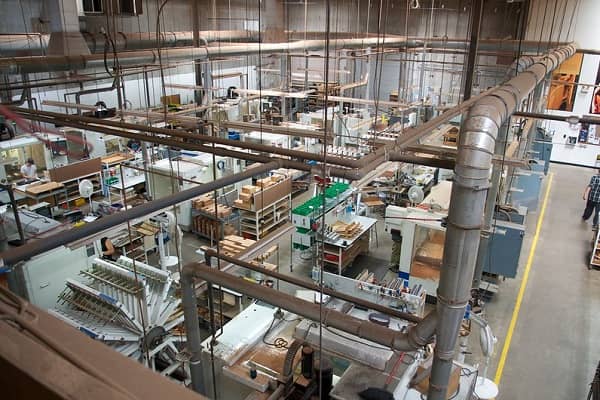 The 500 series models are typically made from rosewood or mahogany backs and sides with a solid spruce or cedar top. The 700 series guitars feature fancy tone woods like koa and highly figured maple along with Taylor's proprietary Expression System electronics.
Taylor's 800 series models represent some of their most premium instruments made with luxury woods like rosewood with intricate inlays and binding work.
At the higher end of the spectrum, Taylor also offers the 900 Series. These instruments represent the most premium level of rosewood and spruce guitars that the company has to offer.
They feature Taylor's patented V Class Bracing for superior strength and longevity. This unique bracing system also makes the body of the guitar less prone to warping.
The USA factory features all-solid wood construction throughout its line of acoustic guitars as well as high-end models of their T5 and T3 electric guitars.
The American factory is world famous for producing high-level guitars that many professional artists use.
Mexican Made Taylor Guitars
Taylor acoustic guitars that are not made in the USA are manufactured in Tecate, Baja California, Mexico. Taylor's Mexican factory is known for its incredible quality control.
Here, Taylor makes the 200 series and 100 series of guitars. The Baby Taylor line is also made in Mexico. This line of guitars features a 3/4 size that makes them easier to play for younger players, beginners and anyone with smaller hands.
Taylor also manufactures their GS Minis, a line of small-scale guitars, in Mexico. These are perfect for travel or as an instrument for children. The Academy Series is another popular Mexican made line that offers the signature Taylor tone and playability at an affordable price range.
The Mexican plant currently employs around 500 people. One thing to note about this factory is that it's approximately 1 hour from the U.S. facility. This allows the top brass at Taylor to keep things running smoothly at both locations.

Differences Between American Made Guitars and Mexican Made Guitars
You may be wondering, what is the difference between American-made Taylor Guitars and Mexican-made Taylors?
One of the main differences is that the American made guitars have all solid wood construction. Mexican-made Taylor guitars feature a solid wood top, but the sides and back of the body are constructed by using layered wood.
The fit and finish is a little better on an American made instrument. The processes and materials used are a little more upscale when it comes to the inlays and bindings on these guitars.
American Taylors also typically come with a hard-shell case, whereas the Mexican made instruments get a soft case. The hard-shell case will better protect your investment. Speaking of investments, the American models also tend to retain their resale value better.
Taylor often uses patented V-class bracing for their guitars that come out of their USA factory. Those made in the Mexican plant mostly have classic X bracing. While both methods are solid ways of constructing a guitar, the V brace method makes for a stronger body that should last for a lifetime.
It's worth mentioning that both locations have a high reputation for building world-class guitars. Quality control is fantastic in both the Tecate and El Cajon factories.
Why Manufacturing Locations Matter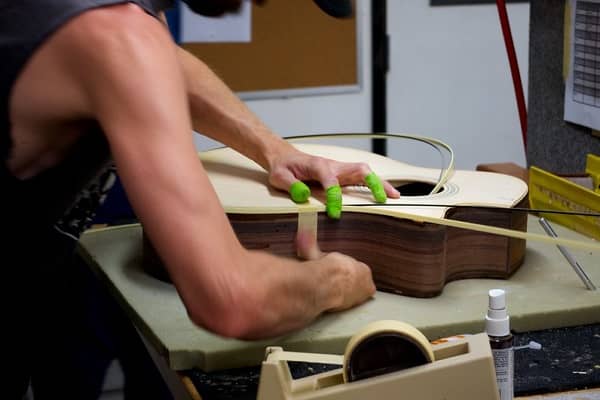 American made guitars are often considered to be some of the best in the world. Japan and Korea are also known for their high-quality instruments.
A large number of guitars are also built in Mexico, China and Indonesia, as well, though these countries primarily produce budget to intermediate-level guitars. These are generalizations, however, and there are a number of exceptions to these rules.
The United States, Japan and several European countries are known for having some of the best luthiers in the world, hence the high-quality guitars at the higher price ranges.
Many of the guitars in other nations are simply mass produced by machinery and unskilled laborers. This is very cost effective and a good way to make affordable instruments, but naturally, the quality will suffer to varying degrees.
Sometimes, guitar companies pick a location based on the availability of natural resources. It can be more cost effective to build guitars where there's already a good supply of popular tone woods such as mahogany, rosewood or spruce.
One main concern is the sustainability of wood sources and whether or not the harvesting process is affecting the environment.
Another concern to consider is whether or not the workers in another country are receiving a fair and livable wage. There's no need to be concerned when purchasing a Taylor Guitar, as their Mexican factory has a good reputation for treating their workers well while maintaining excellent quality control.
Taylor is an environmentally friendly company that understands their responsibility when it comes to harvesting wood. They strive to be more directly involved with where they source their woods from.
In 2014, they were given the Award for Corporate Excellence by the U.S. State Department for their work with Cameroon where they co-own an ebony mill.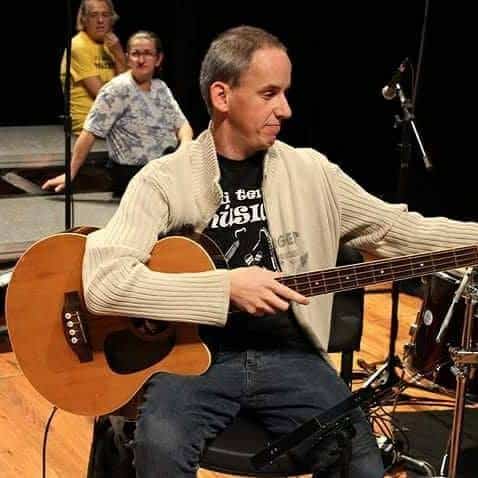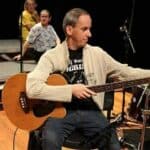 Gustavo is a music teacher and classical guitar player from Brazil, currently residing in Dublin, Ireland. He holds a graduate degree in Classical Guitar Performance from the Federal University of Pelotas. In 2020, Gustavo successfully completed a Master's degree in Sound Engineering from the Academy of Sound in Ireland.