Hey there! As an Amazon Associate, We earn from qualifying purchases. We greatly appreciate your support!
Learn More
If you're planning on flying with one of your guitars for the first time, you likely have some concerns: Will my guitar be safe? Can I bring my guitar as carry-on luggage? Where will I stow my guitar if I carry it on? These are all excellent questions and ones we'll address in the following article.
One thing you'll need to fly with your guitar is a good, sturdy, lockable travel case. We've looked at several of the best guitar cases for flying and chosen our favorites for different types of guitar, which we've reviewed below.
List Of 7 Best Guitar Case For Air Travel
Our Flight Case Recommendation
Preview
For Acoustic
For Electric
For Classical
Outer-shell
ATA Roto Molded Polyethylene
ATA Molded Military-Grade Polyethylene
For Acoustic
Preview
Outer-shell
ATA Roto Molded Polyethylene
For Electric
Preview
Outer-shell
ATA Molded Military-Grade Polyethylene
For Classical
Preview
Best Acoustic Guitar Case For Air Travel (Review)
1. Gator Cases Acoustic Dreadnought Guitar Case (GTSA-GTRDREAD)
While soft guitar cases are great for portability and are very comfortable to carry around, there is no denying that the best guitar case for flying is those with hard exteriors.
Specifications
Interior Overall Length: 41.5" | Int. Body Length: 22.5" | Int. Depth: 4.75" | 
Int. Upper Bout: 13.75" | Int. Lower Bout: 16.5" | Weight: 11.40 lbs
The Gator Guitar Case (GTSA-GTRDREAD) comes with solid construction and upgraded latches for the best protection against any damage or loss you can think of when checking in your guitar at the airport.
We choose these Gator guitar cases as the best acoustic guitar case for a number of other reasons which you will find out below.
The shell is made of strong and heavy-duty polyethylene which is exactly what you need to shield your valuable instrument from exterior pressure while the latches ensure that the guitar is safe inside the case.
TSA-approved locking and the non-locking system are the way to go when you need that extra assurance while parting with your guitar at the airport. The locks are easy to work with so you can check up on the contents in a matter of seconds.
The interior of the case includes heavy padding of EPS foam covered with black plush that absorbs shock and prevents any impact from reaching the guitar. The padding is thick enough to cushion the guitar and stop it from wobbling inside.
Furthermore, there is a neck cradle to secure the guitar. You can also throw in other items such as guitar pedals, straps, capos, and other guitar accessories as there is a decent amount of storage space within the case. The storage compartment comes with a lid to ensure that the contents remain in place.
If you are not looking for the best acoustic guitar case then different styles of Gator guitar cases can be found for electric, bass, and even classical guitars.
Pros:
Hardshell.
Perfectly fits dreadnought shape acoustic guitars.
Ergo-grip injection molded carry handle.
Thick padding.
TSA-approved locking system with 2 keys.
Cons:
Some buyers mentioned that the body of the guitar sits too low and the neck sticks out to the top of the case. This may be a concern for some who feel that this flaw in design could harm the guitar while gate-checking it during a flight.
---
2. SKB Acoustic Guitar Case (3i-4217-18)
These SKB iSeries Cases are injection molded, and military-grade waterproof models made from superior quality polypropylene copolymer resin, featuring a gasket-sealed that's water and dust-tight, in a submersible design.
Specifications
Interior Overall Length: 41.25" | Int. Body Length: 20.25" | Int. Depth: 4.5" | 
Int. Upper Bout: 13" | Int. Lower Bout: 16" | Weight: 23.40 lbs
This SKB case for flying is meant to offer maximum protection for your precious guitars. It comes in multiple sizes plus configurations and offers a lifetime warranty.
Other standard features include a molded-in hinge, comfortable rubber over-molded snap-down cushion grip handles, a patented release trigger latch system, an automatic ambient pressure equalization valve, and the case is resistant to UV, corrosion, solvents, fungus, and impact damage.
These components won't only make it durable but at the same time make it last for a very long while. So, this is one of the best hardshell acoustic guitar cases on the market.
As we all know, latches or locks are important and that's exactly where this model stands out. This iSeries case features a patented latch system, signature to SKB. The latch system is TSA compatible and approved.
Since you're going to carry it a lot it should have not only durable but comfortable handles. The handles on this case are extra tough and it features comfortable padded handles.
Attention to detail is where this brand stands out and its products have one of the longest service lives across the industry.
Pros:
Great fit for most acoustic guitars.
TSA-approved latches.
Quality injection molding.
Built tough and durable.
Maximum impact protection for your instrument.
Cons:
Super heavy but not because it should be but because of a design flaw.
---
Best Electric Guitar Case For Air Travel
3. Fender Deluxe Molder Stratocaster- Telecaster Electric Guitar Case
Our next product is the Fender Deluxe Molder Case which is already a favorite among many traveling musicians. This Fender case is constructed out of ATA molded military-grade polyethylene; it's durable, strong enough to hold up against any force, and better suited for cargo.
Specifications
Interior Overall Length: 39.25" | Int. Body Length: 17" | Int. Depth: 1.5" | 
Int. Upper Bout: 10.37" | Int. Lower Bout: 13.37" | Weight: 6.61 lbs
Luckily with the best electric guitar case like this, you have some hope that your guitar will be protected against damage during air travel.
The TSA-approved locking center latch keeps all the contents safe inside while the polyester plush interior with extended reach protective neck cradle ensures a proper fit and resistance from shock for your instrument.
The comfortable handle enables easy transportation while rubberized feet on the hinged edge make it possible for you to keep the case upright and balanced on the ground.
Pros:
High-grade polyethylene outer shell.
TSA-approved locking system.
Rubberized feet.
Plush-lined interior with a center pocket for storage.
Cons:
The storage pocket is placed under the guitar bed that requires you to lift the guitar up to access any stored accessory underneath.
---
4. ProRockGear Electric Guitar Case (RGM380TSA)
Our second choice for top electric guitar flight case is the ProRockGear Electric Guitar Case (RGM380TSA). Constructed of tough reinforced molded plastic, this case features a reinforced valance and protective corner bumpers.
Specifications
Overall Length: 40.5" | Body Length: 18" | Depth: 3.5" | 
Upper Bout: 12.5" | Lower Bout: 13.5" | Weight: 10.2 lbs
An interior neck rest helps support your cherished guitar while en route and the ample interior storage compartment can easily hold your strings, tuner, capo, and more. The ProRockGear RGM380TSA boasts TSA-approved latches and a handsome protective plush interior.
The RGM380TSA accommodates nearly any standard Stratocaster-styled guitar or bass and some Tele, SG, and Les Paul. However, some users report experiencing slight instrument movement when carrying Strats and Telecasters in this case, so you may want to add a bit of extra padding before taking it on the road.
Pros:
Quality case at a cheaper price.
Designed to fit a variety of guitars.
Large storage compartment.
Cons:
Storage compartment comes without a lid.
---
Best Classical Guitar Flight Case
5. Crossrock Air Carbon 4/4 classical guitar case
If you are looking for a classical guitar case for air travel then you are at the end of your search. This Crossrock classical guitar flight case is specially designed for your 4/4 size guitar.
Specifications
Overall Length: 40.15" | Body Length: 19.09" | Depth: 3.94" | 
Upper Bout: 11.42" | Lower Bout: 14.96" | Weight: 6 lbs
It is light as air but strong as steel. It has a net weight of 5 pounds and is impact-resistant. Made out of 100% carbon fiber exterior with rigid foam padding and premium silk-like lining.
The easy latches come with a TSA lock and are sure to secure your guitar on your travels. It is also infused with the Crossrock signature designed genuine leather handle which is comfortable to grip.
Lastly, the deluxe backpack straps are comfortably padded to minimize the strain on your body. It also comes with a free protective cover which is padded as well.
Pros:
Right length right size for carry-on guitars.
Comfortable for you and the guitar.
Built tough to protect from bruises and bumps.
TSA approves locks and latches.
Decent foam padding.
Cons:
---
Top Bass Guitar Flight Case
6. Fender Deluxe Molded Jazz and Precision Electric Bass Guitar Case
Bass guitars are bigger and bulkier so traveling with them can be a bit more challenging, all the more finding the right case for them. Look no further as this Deluxe Case from Fender is molded and made specifically for your Fender Jazz and P basses. Travel or store them with style!
Specifications
Interior Overall Length: 46.5" | Int. Body Length: 17.5" | Int. Depth: 1.5" | 
Int. Upper Bout: 11" | Int. Lower Bout: 13.75" | Weight: 15 lbs
Its outer shell is made from advanced materials like molded polyethylene as per ATA specifications with a TSA-recognized center locking latch. Boasts a rock-solid military-grade shell with comfortable handles, and a high-grade plush interior lining.
Its center pocket also has more room for some other of your accessories. The rubberized feet will also ensure that your guitar inside the case would be stable enough in your travels. This case would really make life easier for bass players.
Pros:
Military-grade protection for your guitar.
TSA-approved locking system.
Custom-fit for your Fender Jazz and P bass.
Easy to carry around.
Cons:
Water-proofing needs some improvement.
---
Best Double Guitar Flight Case
7. ENKI AMG-2 Guitar Case
The Enki AMG-2 case can carry not just one but two of your electric guitars. It promises to provide solid, and airline-safe protection for the working musician. It is perfect when you go on tours! The convenience and efficiency it brings would be surely beneficial.
Specifications: Dimensions- 47.5" x 18" x 10.5" | Weight- 23.5lbs
The dual guitar hard case features superior toughness, it is lightweight and made of roto-molded polyethylene shell construction and at the same time a custom-fitted EVA foam insert that securely encases the guitars.
The AMG-2 is also designed to hold almost all electric guitar styles with its body width of up to 13 3/8 inches (340mm). The guitars can be horizontally or vertically accessed with the use of just a single latch.
Not only that, but this AMG-2 also works as a guitar rack whenever needed, just make it stand vertically. Its smooth-glide wheels plus the front and top handles make it easy to carry or move around too. This should be a great investment for the serious musician.
Pros:
Meant for 2 electric guitars.
Travel efficient, best for touring musicians.
Portable enough because of the wheels and weight.
Enough room for other stuff too.
Can be used as a guitar rack.
Cons:
It can be a bit expensive but then again it's meant for serious musicians.
The lid could be slightly bigger for easy take out or put in.
---
Things To Consider When Choosing A Travel Case
When deciding which are the best guitar cases to take aboard airplanes, there are a few things to consider. First, it must be durable enough to withstand a few inevitable knocks as it's stowed. Also, it needs to keep the instrument stable and secure.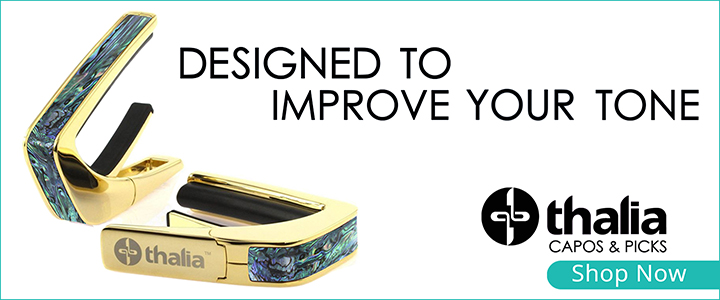 A guitar case suitable for flying should have latches approved by the TSA, and if it features security closures, they should be TSA-approved locks. You'll also want your guitar case to be as lightweight as is practical, so you won't have to pay extra should you decide to check your guitar as luggage.
Which Airlines Allow Guitars As Carry-Ons?
As per USA law, guitars and some musical instruments should be allowed as carry-ons on airplanes.
It is stated in section 403 of the FAA Modernization and Reform Act of 2012 that "Carriers must allow a passenger to carry into the cabin and stow a small musical instrument, such a violin or a guitar, in a suitable baggage compartment, such as the overhead bin or under the seats in accordance with FAA safety regulations."
Carry-On Baggage Information Of USA Based Popular Airlines
Alaska Airlines: One musical instrument that surpasses the standard size limit of 22x14x9 inches is authorized to take as a carry-on bag if the instrument can be harmlessly put in the overhead chamber or under the seat.
American Airlines: American Airlines granted musical instruments as a carry-on items
, but it must be loaded in the overhead bin or kept under the seat in front of the passenger.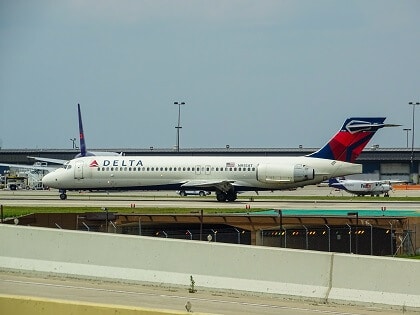 Delta Airlines: Carry-on bag size should not exceed 22x14x9 inches or 45 linear inches except for musical instruments that suit the overhead or match the space under the seat.
JetBlue Airways: JetBlue allows a small musical instrument in the cabin to be stowage in the overhead bin or under the seat if required space is available during passenger boarding. Large-size instruments will be allowed in the cabin if you purchase an extra seat for the instrument. Also, the instrument in its case should weigh under 165 pounds. Check Contract of Carriage.
Southwest Airlines: Though your case dimensions exceed the size limit of 24x16x10 inches, you can still take your guitar in its case as carry-on baggage under this condition:
The instrument should fit in the overhead bin or can be placed under the seat if the required space is available during boarding time. Otherwise, you need to purchase an extra seat for the instrument. Mentionable that, Southwest would not accept any musical instrument in its case that exceeds 150 linear inches or weighs over 165 pounds.
Related Article: If you really want to carry your beloved guitar on a flight, you also need to know how to pack a guitar for air travel. Check this guide to learn more details. 
How To Carry Guitar On International Flight?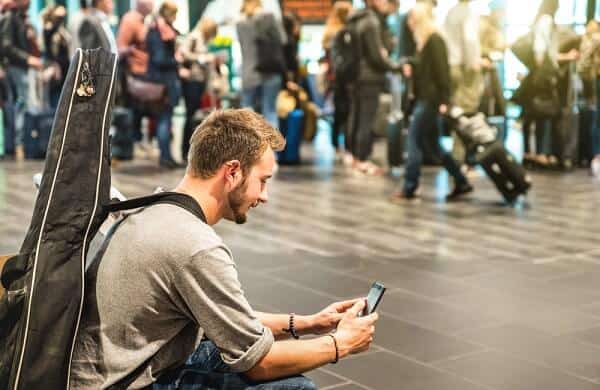 If the size and weight of your instrument in its case are within the specified limits, then you can take it as carry-on baggage. Otherwise, you have to pay for an additional seat or carry it as checked baggage.
Even before booking, confirm that your desired airlines have made it mandatory or not to carry a guitar in a hard case. Here is carry-on baggage information for some international flights operated by non-U.S. airlines:
British Airways: It is requested to take your musical instrument in a solid hard case instead of a soft case when you are flying with British Airways.
Baggage (musical instrument in the case) dimensions of 31x18x10 inches are allowed as free-of-charge carry on baggage. If your guitar case exceeds the above measurement, an extra seat needs to be purchased at least 24 hours before your flight. Otherwise, they will take it as checked luggage.
You have to pay an overweight charge If your baggage is more than 23 kg. You can carry a musical instrument that weighs no more than 45 kg.
Air Canada: You can bring one carry-on bag (standard size 21.5×15.5×9 inches) and one personal article for free regardless of any weight limit that can fit in the overhead bin.
Emirates: You can take a musical instrument as free carry-on baggage if it does not exceed the size limit of 22x15x8 inches and a weight limit of 7kg. If your guitar surpasses any of those limits, then you have to pay for an extra seat or take it as checked luggage. Also, the number of carry-on baggage and size limits may vary depending on airline fare classes.
If you didn't find information on your selected airlines here, check out the detailed article on guitar rules for top airlines for more precise information.
Frequently Asked Questions
Is It Okay To Take My Guitar On As Hand Luggage?
As far as the TSA is concerned, musical instruments no greater than forty-five inches in length, width, or height may be considered hand luggage, and airlines cannot, by law, charge you extra to take them aboard.
Standard electric guitars, acoustic guitars, and basses fall within the required dimensions and may therefore be taken on board as hand luggage; remember that you will not be allowed another piece of hand luggage in addition to your guitar.
By law, airlines in the United States have to accept your guitar as carry-on luggage, but only if there's room to store it at boarding. That means you might still be forced to check your guitar at the last minute.
The best way to ensure you'll be able to carry your guitar on the plane with you is to contact your airline and ask about their policy. Some airlines won't have the storage space required; the ones that do often have slightly different policies.
Remember, too, that airport security will want to inspect your guitar and case before you board any flight.
Will My Guitar Fit In The Overhead Bin?
Generally speaking, guitars do fit in overhead storage. Every airline has different specifications, so you should contact your airline ahead of time to verify the dimensions of their compartments.
Keep in mind, though, that a standard acoustic guitar case will take up nearly as much room as three normal-sized suitcases, so you'll want to plan accordingly.
Can I Take My Guitar On A Plane Without A Case?
Whether you stow your guitar beneath the seat in front of you, in the overhead storage compartment, or buy it a seat on the plane beside you, it must be in a case. The department of transportation, the TSA, and federal law all require guitars to be kept in cases during the duration of any public flight.
Ostensibly, this rule protects fellow passengers from accidental injury, but it also protects your valuable instrument in the case of turbulence or other jostling
How Much Does It Cost To Fly With A Guitar?
How much it will cost you to fly with your guitar depends on how you plan to stow it. By law, you can bring your guitar as carry-on luggage without paying extra fees.
The airline's usual bag-checking fees will apply if you check your guitar as baggage to be stowed in the plane's hold. Costs vary by airline, so it's always a good idea to check the rates before arriving at the airport.
Some guitarists, Eric Clapton reputed to be among them, choose to purchase the seat beside them on the plane for their guitars. Seats on a plane cost the same whether you're planning to sit in them or not, so don't expect any discount; you'll be paying full price for the valuable space your guitar is occupying.
What If Your Guitar Is Damaged During The Flight?
Taking all the necessary precautions is no guarantee that mishandling or an accident might damage your guitar in flight. Should this happen, start by contacting your home or renters insurance.
Many policies cover damage or theft even if it occurs halfway around the world. To be sure your beloved instrument is protected, talk to your agent about purchasing a special rider for it; by "scheduling" the guitar into your policy, you'll be better covered.
Another option is to purchase flight insurance for your instrument. The potential problem with this approach is that, while fine for relatively new guitars, vintage owners likely won't be reimbursed nearly enough should their instrument be damaged.
Do TSA-Approved Locks Work In Europe?
TSA-approved locks are internationally recognized, so it is okay to use them for travel to Europe. Keep in mind, though, that security at European airports reportedly doesn't always have keys to open TSA-approved locks.
Therefore, if they want to search your guitar case–and they have every right to–they may have to destroy your lock, or worse, your case, to get it open. Of course, the chances your instrument would be selected for a random search are slight, but it's a risk you run when using a TSA-approved lock.