We are pleased to feature a guest post by Gary Heimbauer, writing on behalf of
Guitar Tricks
and 30 Day Singer.
The guitar dominated popular music for most of the 20th century, for a few decades it was even the centerpiece of the band! In this article, we will list some of the best guitar playing bands based on how important and influential they were. Certainly, some readers may not agree, but here are our rankings for the best guitar centric bands!
Obviously, this is a subjective list so let's first set some ground rules! The bands ranked the highest must be mostly guitar-oriented, so if they tend to play other styles of songs with other instruments, they may not make the list.
Any one of these artists would be a great study for beginner guitar lessons, like these. Keeping that in mind we will start with more modern bands and work our way back as the older they are the more influence they have had!
Taylor Swift
She may be a little controversial for the list, but the fact is that the guitar has waned in popularity since the 90s. Hip-hop, dance, and R&B have made the guitar a side instrument for rhythm. But Taylor Swift's catchy singer-songwriter tunes have started a whole new generation of guitarists.
Wilco
This band helped popularize the indie and art rock styles that are predominantly part of most modern guitar rock. Like many modern guitar rock bands, they have a mix of styles and songs that are made of older elements with new themes.
Led by Jeff Tweedy, Wilco blended alternative rock with folk, country, and experimental influences across their expansive discography.
Tweedy's lyrical songwriting and skilled guitar work made Wilco a critical darling, paving the way for other indie rock bands that incorporated Americana elements.
Nirvana
One could argue that bands like Queens of the Stone Age, Soundgarden, and Pearl Jam may be better hard rock alternative guitar players.
However, they may not exist if not for the massive popularity of Nirvana and their grunge sound. Though their career was short-lived, Nirvana had an outsized influence on rock music, bringing alternative and grunge into the mainstream.
Kurt Cobain's raw, passionate guitar style and songwriting spoke to Generation X in a way few bands had, cementing Nirvana's cultural impact.
Also Check: Easy Nirvana Songs Guitar
Metallica
These days heavy thrash, doom, death, and speed metal are common genres and this is all thanks to the more pop-friendly thrash metal hits written by Metallica!
Metallica was highly influential in bringing heavy metal guitar playing to mainstream audiences. Their complex riffs and solos opened the door for more extreme subgenres of metal to develop.
Prince and The Revolution
Prince is a guitar virtuoso and wrote songs for many other artists like The Bangles and Sinead O'Connor. His funk, rhythm, and lead guitar are some of the greatest riffs ever.
Prince's signature Purple Rain guitar solo showcased his technical skills and emotive playing. His Super Bowl halftime performance in 2007 is considered one of the best halftime shows ever, with Prince shredding solos on his iconic "Love Symbol" guitar.
The Go-Go's
There are many great female bands out there but not many that are guitar-centric and let's face it, most guitar bands are male-oriented.
The Go-Go's wrote their own fun pop songs that were catchy enough to make them one of the best-selling rock girl groups ever and they inspired many other women to rock with guitar!
Television
The guitar playing of Richard Lloyd and Tom Verlaine set the standard for the New Wave genre. They also helped build the genres of Alternative and Punk, the only difference being their guitar tones were technically better playing and improvisational.
The Ramones
While their music may have been repetitive and simple fast power chords, they were instrumental in shaping the punk rock genre. They pioneered the punk rock sound characterized by buzzsaw guitar riffs, catchy melodies, and stripped-down chord progressions.
Their style, playing, and aesthetic defined the punk sound for many future bands like The Clash, Sex Pistols, and Green Day, who built upon the raw, energetic musical foundation laid by The Ramones.
AC/DC
There are many influential hard rock 70s bands like Aerosmith and Queen who still have major impacts on rock, but AC/DC songs are a standard for guitar rock.
If given a choice between all 3, your foot will tap more with the riffs of AC/DC! Their crunching guitar riffs and solos embodied the essence of hard rock and influenced countless rock guitarists.
Also Read: Easiest AC DC Song to Play on Guitar
Led Zeppelin
Of course, they must be on a list of the greatest guitar rock bands. And many of their hits are older blues rock standards so they were simply playing the music that goes best with the guitar!
Guitarist Jimmy Page drew heavily from classic blues and folk as inspiration for his legendary riffs and solos.
Hits like "Stairway to Heaven" and "Kashmir" featured Page's versatile playing and recording innovations, including the use of a violin bow on guitar.
The Rolling Stones
They are often compared to The Beatles and in this case, they are the better guitar-oriented band.
Of course, the Beatles were huge, but they branched out in many musical directions. The Stones are mostly blues guitar rock and they have influenced many bands since.
Guitarists Keith Richards and Ronnie Wood brought gritty, blues-influenced rhythm and lead guitar to The Rolling Stones' sound.
Songs like "Satisfaction," "Paint It Black," and "Brown Sugar" exemplified their guitar-driven rock, and Richards' innovative open G guitar tuning became widely copied.
Pink Floyd
They are one the most influential experimental guitar bands, the variety they brought to the instrument helped the rise of progressive music.
While a band like King Crimson is a better prog rock group, those styles may not have existed if not for Pink Floyd's weird approaches.
Other bands like the Velvet Underground had similar themes of drug use and experimental music, but they weren't as popular at the time.
Black Sabbath
Tony Iommi also used a similar style to Deep Purple, but his finger injury left him more dependent on playing in his unique power chord manner. This finger issue was one of the main reasons Black Sabbath brought a heavier and more doom tone to metal.
Deep Purple
Ritchie Blackmore was one of the first to use the tremolo picking that is essential to modern heavy metal. While they were not as heavy as Black Sabbath their sound was the foundation of modern hard rock.

The Jimi Hendrix Experience
Jimi Hendrix was one of the greatest guitar players ever! His use of unique techniques and guitar effects units helped change funk, rock, metal, and any guitar genre you can think of, if only he had more time.
The Allman Brothers Band
They helped with the creation of southern rock that led to bands like .38 Special and Lynyrd Skynyrd. Duane Allman was an especially skilled guitar player for many genres.
The twin guitar harmonies between Duane Allman and Dickey Betts created an iconic Southern rock sound. Songs like "Ramblin' Man" and "Jessica" featured memorable guitar melodies and solos that influenced many Southern rock bands.
Grateful Dead
They were one of the larger influencers on the psychedelic rock scene, drug use, and later jam bands. They weren't master guitarists for the most part but their style and approach are still popular today with bands like Phish.
The Grateful Dead's improvisational, extended live performances became a trademark of their shows, often featuring extended guitar, keyboard, and drum solos.
Though not technical virtuosos, Grateful Dead guitarists Jerry Garcia and Bob Weir developed distinctive styles that incorporated elements of folk, rock, blues, jazz, and country.
Frank Zappa
On the flip side Frank Zappa, who despised hippies, was also a master of improvisation, yet he preferred technical mastery. Zappa knew how to play guitar! Different sides of the same musical coin.
Known for his eclectic style and satirical lyrics, Zappa was hugely prolific, releasing over 60 albums with The Mothers of Invention and as a solo artist.
His astounding technical guitar skills allowed him to effortlessly integrate elements of jazz, rock, prog, doo-wop, and avant-garde into his music.
Carl Perkins
He was one of the better and more influential rockabilly guitarists. Even Elvis took one of his tunes (Blue Suede Shoes) as Carl had a knack for great country rock riffs! He and Gene Vincent, Wanda Jackson, and Eddie Cochran all gave future rockers a guide on how to do it!
Maybelle Carter
Maybelle is one of the guitarists who helped take an accompaniment instrument and turn it into a lead. She used her bluegrass autoharp picking on the guitar and created the Carter Scratch.
She influenced other great players like Doc Watson, Johnny Cash (her later son-in-law), and even country artists to this day are inspired by her.
Ike Turner
In the early days of R&B, before the name was changed to Rock'n'Roll, it was common to have lead lines played by saxes, pianos, and other horns.
But Ike Turner, Sam Philips, and other Memphis-based musicians knew how to play the guitar in a more gritty style, and helped make that a standard sound for guitarists.
Les Paul
He not only innovated guitar techniques and playing, but he also helped build better solid-body electric guitars! While he predominantly played jazz guitar his style and methods were later emulated by many future rock stars!
His collaborations with Mary Ford demonstrated the versatility of his creations, as they crafted a unique blend of pop and jazz that left an indelible mark on the music industry.
This groundbreaking fusion of genres continued to inspire a wide range of guitar-centric bands and artists across various musical landscapes.
Sister Rosetta Tharpe
Blues rock is based on blue and chromatic notes, the overall point is to copy the melismatic movement of the voice.
A guitar was the perfect instrument to emulate vocal cries and bends, and one of the first guitarists ever to translate these gospel vibes to the guitar was Sister Rosetta Tharpe.
To this day the bends, slurs, hammer-ons, and pull-offs that we all use in most genres, came from this lady who could sing as well as play guitar!
Lonnie Johnson and Eddie Lang
They both deserve the number one spot, before these two artists the guitar was hardly used. The banjo, piano, and orchestra instruments were mostly played as the guitar just wasn't loud enough.
But with technological innovations and these two early 1900s artists, they set in motion the rise of the guitar for the 20th century.
Spinal Tap and Dethklok
These two deserve an honorary mention despite not being "real" bands. They may have been created for TV and film humor, but they are still incredibly influential guitar groups! In some cases, more so than real bands!
Other Notable Guitar-Focused Bands
Some additional guitar-focused bands worth mentioning are Guns N' Roses, Lynyrd Skynyrd, Judas Priest, and Van Halen. Their flashy solos and hard-rocking riffs highlighted the guitar and influenced countless aspiring rock guitarists.
In the metal genre, bands like Pantera, Megadeth, and Slayer took guitar playing to new extremes with lightning-fast solos and complex, heavy riffing. And for softer rock, The Eagles and Steely Dan showcased melodic guitar lines and smooth lead work.
Final Words
There is plenty of room to make changes for who the best guitar centric bands are. If you are just starting out with online guitar lessons, take a look at some of the bands mentioned above. They all have stellar techniques or incredible influence on the modern world of guitar playing.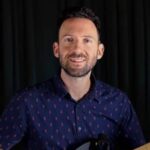 Throughout Gary's career, from School of Rock, to Public School Modern Band Teacher, to Director of Curriculum at Little Kids Rock, there has been one single mission - to empower students to discover, play, and create music on their own terms. His role is simply to be the best guide he can be.