When I'm feeling down in the dumps, few things can make me pick myself up, shake off the dust, and face the day head-on like songs about hope can.
Whether you're having a bad day or you've had a bad year, these songs will help you realize that you're not alone—that others have gone through moments like these and gotten through it, and so can you.
When you need a little cheering up, inspiration, and a reminder to keep the hope alive, here's a compilation of my go-to songs about hope.
These songs have been those rays of sunshine piercing through storm-laden clouds in a dark sky, and even if they've been fainter on some days than others, they've helped me through many long, tough days. I hope they do the same for you and leave you feeling just that tiny bit better.
1. What A Wonderful World by Louis Armstrong
Even on my worst days, when I feel like the world's literally and metaphorically burning around me, it just takes Louis Armstrong's marvelously raspy voice to remind me that it's still a wonderful world out there.
It just takes the little things to find joy—the colors of the rainbow, trees of green, clouds of white, beautiful, bright blessed days, and humbling, dark sacred nights.
I just hope Mr. Armstrong also truly found joy in the little things, considering that he was paid just $250 for this timeless track.
2. Someone Like You by Adele
You could stay down in the dumps after a broken relationship. Or, you could go the Adele route and create your equivalent of a Grammy-winning album with it.
"Someone Like You" probably pulled millions out of the remains of broken relationships (your author included) with its powerful messaging that hits all the right notes in the most bittersweet manner, ever.
I love how the husky-voiced singer keeps it real in the song. She isn't pretending to be an angel who's completely moved on or forgiven her ex—she's being a real person whose emotions are still raw from the breakup but is determined to keep the hope of finding love again alive.
3. Mr. Blue Sky by Electric Light Orchestra
"Mr. Blue Sky", one of ELO's biggest hits and possibly the "happiest song ever", was born when the band's co-founder Jeff Lynne locked himself up in a Swiss chalet in an attempt to write a follow-up to the band's previous global success—A New World Record.
For two weeks, misty, dark weather persisted, but when the sun finally and unexpectedly shone, highlighting the beauty of the Alps, Lynne ended up writing not just this signature, grandiose anthem, but 13 other songs too!
If you needed any reassurance that the future can be positive (or that "The Shining" isn't the only outcome of locking yourself away in a Swiss chalet to write), this is it.
4. Imagine by John Lennon
If you ask me, "Imagine" is one of the most powerful and uplifting songs about strength and hope—as evidenced by the fact that it's still the song of choice across commemorations, peaceful gatherings, and rallies for change.
It isn't often that the world is gifted with an anthem like this, and if anyone could, it makes sense that it would be Lennon, who never shied away from expressing his political stances or hope for a better world.
The classic song, written in 1971 and inspired by his wife Yoko Ono's writings (though she was only credited as a co-writer as late as 2017) may sound a little idealistic, but that's just the point—if enough of us believe in it and work for it, a world living as one needn't be out of reach.
5. I Won't Back Down by Tom Petty
While writing this song, singer-songwriter Tom Petty was engaged in a legal battle with an advertising agency and had survived an arsonist attack, along with his family, on his house (while they were inside), which explains the positive defiance in this track.
"I Won't Back Down" is three minutes of hope that tells you to keep fighting in the face of adversity and reinforces that age-old message—no matter how much life treads on you, don't back down.
George Harrison and Ringo Starr in the video are bonuses.
Also Read: Easy Tom Petty Songs On Guitar
6. Smile by Nat King Cole
"Smile" took inspiration from an instrumental piece Charlie Chaplin composed and used in his film Modern Times. Renowned lyricists Geoffrey Parson and John Turner added the lyrics, Nat King Cole's pitch-perfect baritone recorded it, and "Smile", as we know it, came into existence.
"Smile" is one of those songs that's been recorded by just about everybody, but Cole's OG version is my go-to when I need a little pick-me-up and infusion of hope.
7. When You Believe by Whitney Houston and Mariah Carey
Mariah Carey and Whitney Houston created Oscar-winning magic with "When You Believe" for The Prince of Egypt.
Hearing the legends' beautiful voices sing about the strength of belief gets me, I will quite unashamedly admit, quite emotional. Whether you want to look at this as a religious anthem or just a song about believing in yourself, "When You Believe" ticks all the right boxes and is one of the best songs about hope and not giving up.
You were already moving mountains before you knew you could—keep the faith and the miracles will continue.
8. I Want To Break Free by Queen
Just the opening notes of this karaoke favorite are enough to get me pumped up and ready to break those fences down.
The song may have initially been about breaking free from a toxic, unsatisfactory relationship, but over time, it's become one of the biggest LGBTQIA anthems, perfectly articulating the community's need to break free of the repressive shackles that keep them from truly expressing themselves. The drag and Mercury only help things.
Interestingly, it was these very things that made the song somewhat of a damp squib when it was released—the audiences obviously weren't ready for it at that time, but the real problem lies in still not being ready for it today.
Forget the world—you do you, unapologetically.
9. Fight Song by Rachel Platten
When times are hard, Rachel Platten's chart-topper is a go-to song that offers hope and inspiration in the pop music genre.
Platten's crisp vocals turn her real-life struggles into this smash hit, outlining how a "tiny but brave" voice in her heart kept her going despite countless rejections from record labels and artistes.

I think I speak for all of us when I say that we're glad she didn't give up and blessed our eardrums with this track and our hearts with its message—just as I'm sure I speak for everyone in your life when I say that we're glad you didn't give up and kept fighting through your hardest days.
10. Heal The World by Michael Jackson
Though he was the poster child of controversy for much of his life, Michael Jackson was just as much the poster child of success and excellent music.
"Heal the World" is one of the many timeless gems Jackson gifted the world, and though it was initially criticized for bearing a resemblance to "We Are the World" (which Jackson incidentally co-wrote), the anthem for peace has endured—and how!
Jackson's proudest creation (in his own words) is a plea for world peace—to make the world a better place for you, me, and the entire human race.
11. I'll Take You There by The Staple Singers
This gospel song probably has the darkest, saddest origin story on my list—it was written by Al Bell, the vice-president of record label Stax that signed The Staple Singers, after he attended the funeral of his murdered younger brother.
"I'll Take You There" talks about a place where "ain't nobody crying, ain't nobody worried", which, considering Staple's roots as a gospel act, is a message to seek Heaven.
The uplifting song's very cool opening riff and the perfectly beautiful blend of the group's voices keep it memorable even 50+ years later.
12. A Change Is Gonna Come by Sam Cooke
Bob Dylan's marvelous "Blowin' In the Wind" is one of the things that inspired the King of Soul to write what is probably one of the best protest songs ever—not to mention being one of the best songs about hope ever.
This protest song inspired hope in the hearts of the millions of protesters in the civil rights movement, of which Cooke was a central part. The tragically short-lived singer's sweet crooning tells listeners to keep moving forward for a brighter day.
13. One Love by Bob Marley
If you've watched Marley and Me, you may recognize this song as the one that inspired Owen Wilson's John Grogan to name his puppy Marley (even though it was actually "Is This Love" that inspired the real-life Grogans to name their dog Marley).
This popular song was first released by The Wailers in 1965 but this 1977 version is the one that imprinted itself on people's eardrums.

"One Love" is a plea for brotherhood, unity, peace, and universal love—a song that instills hope that if enough of us come together, social unity needn't be the stuff of dreams.
14. It's Ok by Imagine Dragons
It's okay to be not okay.
Not everyone has it sorted, even if they look like it. Especially today, when social media allows people to only show you how they're living their best lives and carefully hide away any distress, it's easy to get caught up in the whirlwind and pressure of conforming to society's idea of things—to the "new normal".
But just breathe in, and take it a day at a time. Even if it doesn't seem to be the case, everyone's fighting their own battles, and we're all in this together!
"It's Ok" also emerged as one of the biggest LGBTQ anthems of the decade. Dan Reynolds, who wrote this song before his exit from the band, said the song was about loving yourself, accepting yourself, and accepting those you love.
15. Victory Over The Sun by Biffy Clyro
I think the beauty of "Victory Over the Sun" is that it can be interpreted in many ways, from being a protest against restrictive religious mindsets to an anthem for the environment.
To me, this is one of the best songs about hope, reminding you that despite all our enemies and the frustration they incite in you, changing the world is possible and we just need to keep at it until we achieve this.
16. Lean On Me by Bill Withers
My introduction to "Lean On Me" was in piano class, as it is for most kids (you don't need to change finger positions to play the melody, making it one of the best beginner-friendly tracks to learn).
It was only later, going through a tough time in my early 20s, that I fully understood just what a solace Bill Withers's smooth baritone singing the words of "Lean On Me" could be, and more importantly, how comforting and necessary good friendships are (I'm not crying, you're crying).
Sentimentality aside, this is a beautiful song that encourages you to seek help when you need it and to remember that though there's pain today, there's always a tomorrow to look forward to. The pain may not have disappeared by then, but it'll hurt that tiny bit lesser than yesterday until you wake up one day with the pain completely gone.
17. Don't Stop Believin' by Journey
For its time (the early 1980s), this song was a little out of place—the chorus appears only once and only at the end!
That didn't stop it from being an earworm then, though, nor does it stop it from being an earworm now. "Don't Stop Believin" is a reminder that you shouldn't stop believing that things will get better—that's the one constant in a life that's constantly ebbing and flowing.
Keep the patience, and more importantly, the faith.
18. Keep The Faith by Bon Jovi
Speaking of keeping the faith, no list of songs about hope would be complete without Bon Jovi's "Keep the Faith".
Though many folks (90s kids, I'm looking at you) associate Bon Jovi with the rebellious "It's My Life", older fans of the band will remember the striking, predominantly black-and-white video of "Keep the Faith" and its powerful message of hope, forgiveness, and redemption.
The song was also Bon Jovi's entry into the 90s, the new musical style and packaging a sign that the band was here to conquer this decade too.
19. Reach Out And Touch Somebody's Hand by Diana Ross
This song marked the legendary Diana Ross's departure from The Supremes and the start of what was to be a long, successful career as a solo artiste.
"Reach Out and Touch Somebody's Hand" is one of the few songs where Ross expresses her social conscience, and though the song didn't initially do too well, it garnered quite the following in the years to come, becoming one of the singer's most-listened-to tracks.
While other songs on the list talk about giving yourself hope, this one talks about giving others hope. If you can reach out and touch somebody's hand, you can make this world a better place!
20. Jesus, Take The Wheel by Carrey Underwood
I have to admit that even though I'm not very religious, this song inspires all the feelings in me and almost gets me praying. If you're looking for a religious song about hope, I don't think it gets better than this one.
This Grammy-nominated hit from American Idol sensation Carrey Underwood blends the latter's gorgeous country-style vocals with a moving story about a young mother losing control of her life and the car she's driving, before eventually asking Jesus to take the wheel.
To me, this is a song that encourages you to ask for help when you need it, whether that's from a higher power you believe in or, closer to home, the folks around you.
21. Firework by Katy Perry
Find me a catchier tune than this, I'll wait.
Whether you want a song that motivates you in times when you're feeling undervalued and lost or whether you want an excellent background score for Alex and Gia's romantic circus routine in a movie like Madagascar 3, "Firework" works as both.
Ignite your light, let it burn, and own the night like the Fourth of July—don't be afraid to show off your original colors to the world, because believe me when I say that they're definitely worth showing off.
22. The Climb by Miley Cyrus
Before the drastic change in her persona, Miley Cyrus wrote this very sweet number called "The Climb".
The song talks about overcoming impossible challenges in your own time, and whenever you do, beautiful results are waiting on the horizon.
If you're looking for more hope and inspiration, how about the fact that Cyrus was only 16 when the song topped the Adult Contemporary chart?
23. Break Free by Ariana Grande
Rounding off my list is pop sensation Ariana Grande's "Break Free". If you've seen the video of this loop-worthy song, you've seen Grande literally slaying it by overthrowing an evil alien regime and freeing the prisoners they held.
This is, of course, a metaphor for breaking free of the shackles of the relationships that bog you down. The strength that identifying and breaking off toxic relationships gives you is unparalleled, so don't be afraid to walk away when you know you deserve more.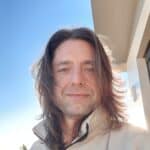 Fabian, a Brazilian guitarist now based in Dublin, Ireland, has passionately played the electric guitar since 2003. As a luthier and product specialist, he boasts nearly two decades of collaboration with top musical instrument brands. Fabian is a sought-after expert, sharing his extensive knowledge with fellow guitar enthusiasts.