As an Amazon Associate, We earn from qualifying purchases.
Learn More
Life is a beautiful thing and music has always been a huge part of it. It's a way to express ourselves, to connect with others, and to simply enjoy life. Music has the power to really make us reflect on our lives and cherish the good moments.
There are countless songs about life, and each one has its own special meaning. Through the best songs about life, artists express appreciation for its beauty and celebrate the triumphs of the human spirit.
Whether you're looking for a song to help you get through a tough time or just something to help you appreciate the good moments, there are so many amazing songs out there for you.
Best Songs About Life Journey, Life Lessons And Life Struggles
Here are just a few of our favorite good songs about life. I assure you that listening to or even learning these songs will always put you in a great mood and help you remember to make the most of every day.
1. What a Wonderful World – Louis Armstrong
George Weiss says he wrote the song specifically for Louis Armstrong, as he was inspired by Armstrong's ability to bring together people of different races. From the lyrics and its performance on ABC in 1967, we see that Louis was always smiling and looking at the brighter side of life.
It was considered one of the most beautiful songs as it made Armstrong the oldest male to top the UK Singles Chart.
2. All My Life – Foo Fighters
What the vocalist has been doing 'all his life' is "searching for something" which as of yet he still hasn't attained. And that "something", most generally explained, would be the fulfillment in life.
Though this life song has been identified to be very sexual — even the writer himself admits it — it is all about looking for unconditional love. Living a life of promiscuity may have its physical perks, but it's not the same as actually having a soulmate.
3. Forever Young – Rod Stewart
From the first beat of the song, your head automatically sways to the rhythm and tempo of this life-related song. It is a tune full of advice and hope, all on a Rock-and-roll groove.
Rod Stewart once said, "Forever Young" was one of his favorite songs because it was a real heartfelt song about his kids. The song is actually a rewrite of a Bob Dylan song by the same title and Stewart agreed to share the royalties from his reworked version of the song.
4. Lust for Life – Iggy Pop
One could say that this is a song about life changes and the struggles that one has to face. The song's lyrics are the result of free word associations and hint at the health regime both David Bowie and Iggy Pop upheld while being in Berlin.
Bowie wanted to shake his cocaine habit and Pop tried to quit heroin. "Lust For Life" most certainly is one of those few songs around that is so overwhelmingly good that they deserve to be judged on their own merits.
5. It's My Life – Bon Jovi
This inspirational song is based on the vocalist affirming his intent to live life forever and to the fullest. More specifically, he derives courage from the likes of Frank Sinatra who insisted on doing things his way.
Overall, he dedicated the tune to those who have also "stood their ground" and "never backed down". In doing so, John Bon Jovi is by default encouraging individuals to keep it up with one of the best uplifting songs ever.
6. Beautiful – Christina Aguilera
Aguilera's "Beautiful" not only set the stage for more self-love pop music, but it was also part of the revolutionary "Stripped" album, which brought feminism to the forefront of pop culture in a major way.
This anthem of self-acceptance came at a time (2002) when the internet was amplifying the kind of bullying and shaming that was so hurtful to young people.
7. Imagine – John Lennon
The song that has become an anthem all over the world is actually full of controversial lyrics and radical ideas. The lyrics encourage listeners to imagine a world of peace, without materialism, without borders separating nations and without religion.
John Lennon once called it "a 'Working Class Hero' for conservatives," and indeed, it challenges the status quo at its most fundamental.
8. Man In The Mirror – Michael Jackson
Quincy Jones was looking for "an anthem", that as he said would spread some "sunshine on the world." The message of the song, essentially, is to get the message. Wake up.
The meaning of the song was heard and felt as it talks about life being hard and also talks about death. Michael Jackson later said it was one of his favorite songs.
9. Fight Song – Rachel Platten
Rachel admits that she wrote "Fight Song" when she was at a crossroads in her life. She had a lot of hard stuff going on and a lot of reasons to give up on herself but through writing the song, she decided to keep believing in herself no matter what.
We are strengthened by sharing our stories, even if they are hard to tell. From here, encouraging life songs are born.
10. Always Look On the Bright Side Of Life – Monty Python
This song is about always being optimistic, even if your life is awful. Although this is perceived as a song about life and death, it portrays itself as an irony in the movie "Monty Python's Life of Brian".
The comic tune represents a generational shift in attitudes towards a more personal choice, whereby the mourners in many British funerals wish to celebrate their loved one's life with a fitting farewell.
11. Don't Stop Believin' – Journey
The title came from Johnathan Cane (keyboardist). Ironically, he was thinking about quitting music prior to being hired by Journey, and his father told him "Don't Stop Believing" and not lose faith.
Journey managed to craft a song that builds up so perfectly, the whole thing manages to feel like one big chorus, or at least the buildup to that satisfying "Don't stop, believin!" that you get to shout at the end.
12. Stronger – Kelly Clarkson
The inspiring theme is that just because the relationship is over that "doesn't mean I'm over 'cause you're gone." Moving on from a difficult relationship can be a liberating and life changing experience.
Suppose something terrible has happened and you survived and lived to tell the story of stronger relationships, a stronger ability to cope or a stronger understanding of life's ups and downs. It didn't kill you, but it made you stronger.

13. Circle of Life – Elton John
The song's lyrics are about animism and respect for nature which gives a breath of hope to the audience. As Mufasa himself later explains in the Lion King movie, the "Circle of Life", to which the song refers, is the delicate cycle and balance of nature.
The Circle of Life isn't a concrete thing that you can point to or look at. Rather, it's a symbolic term for the series of events that unfolds on earth, bringing us from cradle to grave, through ups and downs, love and misfortune, and so on.
14. For Once In My Life – Stevie Wonder
This song title is lodged in controversy, subject to endless debates over who should get credit for singing it first. Stevie Wonder was the first to pick up the tempo and use a joyful arrangement.
The song is about finding that special someone who gives you a feeling of boundless happiness even though Wonder was just 17 when he first recorded it. Finding that special someone is a journey that is unique to each individual, and it is something that should be cherished and appreciated.
15. Life Is A Highway – Rascal Flatts
The metaphor in the song's title, "Life is a Highway," is obvious; life is compared to a lengthy, potentially endless road. You can't really control everything so you just do the best you can.
The song explains happiness is the most important in life. Cochrane (the original songwriter) devotes a great deal of his time to activism and causes, blending them together with his music, similar to artists such as Neil Young.
16. That's Life – Frank Sinatra
We all know Frank Sinatra's catchphrase – "I'm gonna live till I die." Sinatra had a lot of ups and downs in his personal and professional life, and this song was a great showcase of his spirit and resilience.
The phrase "That's life" is often used to convey disappointment, but here Sinatra sees all the good things that life brings. This song tries to say that there's no point regretting the past, and there's no point being anxious about the future, just enjoy the present as life is short.
17. Life on Mars? – David Bowie
This sad sounding song focuses on the grey area concerning the internet. It's about a little girl who is disappointed by the harshness of reality and turns to the media only to find herself being let down by it also.
She is being told that there might be a far greater life somewhere else but she is bitter and disappointed that she doesn't have access to it. It's about disillusionment and the problems of modern culture mixing fact and fantasy until they are indistinguishable.

18. The Show Must Go On – Queen
The lyrics and song are about the need to press on and make the most out of life while you can still enjoy it. It is inevitably a comment on Freddie Mercury's worsening condition (AIDS), and his attitude toward life that he never groaned at or said was terrible.
The lyrics are full of allusions, metaphors and other figures of speech which makes it a bit difficult to understand. A finely disguised tragedy is announced and in the end, the text refers to pure determination and motivation.
19. Harder, Better, Faster, Stronger – Daft Punk
One of Daft Punk's most popular and famous singles attracts you with its catchy beat, irresistible electronic vocals, and fun lyrical wordplay.
Put together like an assembly line, this song begins as just disconnected lines and words, but in the end, these words come together to form coherent phrases and sentences.
This is evidently a happy song about life, one in which a listener can more or less get the message from the title alone.
20. Stronger – Kanye West
As many of you already know, Kanye West took a sample of Daft Punk's 2001 hit "Harder, Better, Faster, Stronger" and used it, apparently, more along the lines of alluding to his own standard of professional excellence.
He talks about his life struggles and his caliber as of now. A-Trak is taking his credit for introducing Kanye West to the sample song. Daft Punk admitted they're fine with this "great" sample.
21. 7 Years – Lukas Graham
Loneliness. At some point or another, everyone has felt it: the heavy, cold feeling that accompanies one's state of solitude. Danish pop artist Lukas Graham recounts the advice his parents gave him as a preventive measure against this desolate emotion.
"7 Years" is a lyrical work of fiction – a sonic fable – that is musically connected with very thoughtful arrangements and sounds, in order to ultimately convey one moral; and that is, to surround yourself with those who truly care about you.
22. Once a Day – Michael Franti & Spearhead ft. Sonna Rele and Supa Dups
Right now, our planet, our countries, our families, and each of us as individuals face enormous challenges every day. The chorus of the song reminds us that we will face those challenges and use each setback as an opportunity to step back so we can get a running start to jump even higher.
The lyrics organically transformed from a hopeful personal message to an actual daily practice of gratitude and celebration of life throughout the social community.
23. Walking On Sunshine – Katrina And The Wave
The title and refrain "walking on sunshine" refer to the happiness one feels when in love. This is a feel-good song that immediately lifts your spirits. The beat and lyrics are great for motivation and to raise anyone's mood!
"It's just a piece of simple fun, an optimistic song, despite us not being outstandingly cheery people," Rew, who wrote the song, told The Guardian in 2015.
24. Moment in Time – The Pharcyde
Over a beautiful melancholic instrumental Slim Kid shares a quick verse dedicated to all his people and friends that passed away, while he and an uncredited female vocalist sandwich his verse with some soothing singing.
This song primarily speaks of death and the celebration of life. Celebrating life helps us to remember the good times and to be grateful for the time we had together. It is a reminder of the beauty of life and the importance of appreciating every moment.
25. Over The Rainbow – Judy Garland
Judy Garland's classic "Over The Rainbow" is a song of hope that inspires us to pursue our dreams and never give up. Written by Harold Arlen and E.Y. Harburg, the song was first featured in the musical film The Wizard of Oz.
The song is an ode to life and a reminder that, despite the struggles, life throws us the way, there is always something beautiful waiting for us in the future. It encourages us to keep dreaming, even when life seems difficult.
26. The Smokey Life – Leonard Cohen
Leonard Cohen's song "The Smokey Life" is an ode to the journey of life and the beauty of living in the moment. The lyrics speak of how we should never waste time waiting for something that may never come and instead live our lives to the fullest.
The song is a reminder that life can be chaotic and unpredictable, but it's also beautiful and full of opportunities. It's a powerful message with stunning instrumentation and vocals that will leave you feeling inspired.
27. Beautiful Day – U2
"Beautiful Day" by Irish rock band U2 is a positive anthem that celebrates life and encourages us to appreciate the beauty of our lives without giving up our dreams.
Through the lyrics, U2 shows how we can find happiness in the small moments, even if we are stuck or struggling in life. Overall, the song is a positive reminder that life is worth being cherished.
28. Don't Worry, Be Happy – Bobby McFerrin
Bobby McFerrin's iconic song "Don't Worry, Be Happy" is a life lesson in itself. Its uplifting lyrics remind us to find joy in life even when life throws us a curveball.
With its catchy beat and cheerful melody, this song is sure to put you in an optimistic mood no matter what life brings. Reminding us to stay hopeful and take life as it comes, "Don't Worry, Be Happy" is truly a great song about life.
29. Imitation Of Life – R.E.M.
"Imitation of Life" is a song about staying true to yourself despite the pressures of society and expectations. The song artfully uses metaphors such as "koi in a frozen pond", and "cinnamon, that's Hollywood," to emphasize the idea that life can be both beautiful and difficult.
Despite the song's uplifting tune, the song conveys an important message to never give up on yourself and always stay true to who you are.
30. There Goes My Life – Kenny Chesney
"There Goes My Life" is a country song about the struggles of fatherhood and the realization that life will never be the same. The song captures perfectly how love changes everything and how life really does go on.
It's an undeniably beautiful song and can bring all sorts of emotions to the surface. Regardless of your current life situation, it's a song that will always have an impact.
More Life Related Songs
| | | |
| --- | --- | --- |
| SL | Song Name | Artist |
| 31. | Here Comes The Sun | The Beatles |
| 32. | Stand By Me | Ben E. King |
| 33. | Fifteen | Taylor Swift |
| 34. | Skyscraper | Demi Lovato |
| 35. | My Life | Imagine Dragons |
| 36. | Everyday Life | Coldplay |
| 37. | There Goes My Life | Kenny Chesney |
| 38. | Lead a Normal Life | Peter Gabriel |
| 39. | The Good Life | Weezer |
| 40. | Dear Life | Beck |
| 41. | First Day of My Life | Bright Eyes |
| 42. | Story Of My Life | One Direction |
| 43. | Don't You Worry Child | Swedish House Mafia ft. John Martin |
| 44. | Ain't No Mountain High Enough | Marvin Gaye & Tammi Terrell |
| 45. | Life Changes | Thomas Rhett |
| 46. | Wonderful Life | Black |
| 47. | How to Save a Life | The Fray |
| 48. | Humble and Kind | Tim McGraw |
| 49. | It's a Great Day to Be Alive | Travis Tritt |
| 50. | The Nights | Avicii |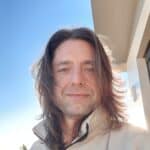 Fabian, a Brazilian guitarist now based in Dublin, Ireland, has passionately played the electric guitar since 2003. As a luthier and product specialist, he boasts nearly two decades of collaboration with top musical instrument brands. Fabian is a sought-after expert, sharing his extensive knowledge with fellow guitar enthusiasts.