As an Amazon Associate, We earn from qualifying purchases.
Learn More
Jealousy may be an ugly emotion, but at the hands of our singers and songwriters, can result in some beautiful works of art.
From the usually unfazeable John Lennon to pop sensations like Olivia Rodrigo and Demi Lovato, anyone who's someone has a song dedicated to jealousy, and if they're to be believed, they've done everything from having bulldogs guard their partners (to keep them from sneaking out and not to protect them) and strike deals with the devil thanks to their jealousy.
If you ever want to be reminded that jealousy is a human thing and that no one's beyond it, this playlist of songs about jealousy should do the trick.
1. Jealous Guy by John Lennon
Album: Imagine | Released: 1985 | Genres: Soft Rock, Pop
If anything, this pop song goes to prove that even the most successful folks in the world aren't above feeling jealous. But if you're John Lennon, you turn these feelings into what is probably one of the best songs about jealousy, in addition to being one of the most iconic songs ever.
This unapologetically honest song delves into Lennon's possessiveness, insecurity, and jealousy over his partner Yoko Ono, while still managing to remain one of Lennon's most beautiful and popular love songs.
2. My Best Friend's Girl by The Cars
Album: The Cars | Released: 1978 | Genres: Rock, New Wave
It's an all-too-familiar story—you date this girl, things don't go well and you break it off, and she then becomes your best friend's girlfriend.
Though lead vocalist Ric Ocasek claims this isn't something he's ever gone through, it had happened to enough people to make him write a song about it, and as a result, "My Best Friend's Girl" was born.
3. Hey Jealousy by Gin Blossoms
Album: Dusted | Released: 1989 | Genres: Alternative Rock, Pop Rock
"Hey Jealousy" writer Doug Hopkins didn't just have a case of raging jealousy—he had a case of raging infidelity and raging love for alcohol, because of which his girlfriend, Cathy Swafford, left him.
Listen to this song and you'll realize just how badly this impacted Hopkins, the lyrics reflecting how this wrecked him.
Though the song became a hit, Hopkins's career veered in the opposite direction, with him being fired from the band two weeks after the track was released.
4. Jessie's Girl by Rick Springfield
Album: Working Class Dog | Released: 1981 | Genre: Power Pop
"Jessie's Girl" was inspired by Springfield's feelings of jealousy toward a friend of his and his girlfriend, whom he saw often in the stained glass class all three of them were taking.
He wasn't ever introduced to her and didn't know her name, and she herself never knew that she was "Jessie's Girl" (the singer used fake names for the couple in his song), so unfortunately, the world will never know who "Jessie's Girl" really is.
5. I Want Your Girlfriend to Be My Girlfriend by Reel Big Fish
Album: Everything Sucks | Released: 1995 | Genres: Alternative/Indie, Pop
It would seem that being jealous of another person's girlfriend ranks quite high on the list of reasons to be jealous because here's another song about just that.
Lucky then, that it's such an earworm, with happy, uptempo, retro-ish beats that'll keep it on loop, your feet involuntarily tapping and your body grooving, even if the lyrics aren't anything to write home about (and slightly creepy—I mean, "there's a little girl I know"? Good for the band that the track was released over a decade before cancel culture became a thing.)
6. You Belong with Me by Taylor Swift
Album: Fearless | Released: 2008 | Genres: Country Pop, Power Pop
You know how you've been crushing on that cute guy forever, or have this friend you've grown up with and are now in love with, but it's always the popular mean girl that gets him? And then the love of your life ends up stuck in a toxic relationship.
"You Belong with Me" was inspired by such an incident, where Swift overheard a conversation between a friend of hers and his girlfriend, where the latter was simply yelling at the former and the former was just being apologetic.
7. Jealous Hearted Blues by Ma Rainey
Album: Ma Rainey: Complete Recorded Works In Chronological Order Volume 2 | Released: 1924 | Genre: Blues, Jazz
This blues number comes from only one of the best blues artists ever to grace our planet and our eardrums and is undoubtedly one of the best songs about jealousy, period.
The Queen of Blues' emotive, deep contralto begs the other woman to take all her money and everything she owns in return for leaving her man alone because she's a jealous-hearted lover.
The song eventually progresses from requesting the woman/women to stay away to buying herself a bulldog that watches her man as he sleeps and keeps him from making his midnight creeps, so I'd suggest not getting too inspired by the lyrics.
8. The Jealous Kind by Joe Cocker
Album: Joe Cocker's Greatest Hits | Released: 1977 | Genre: Rock
Joe Cocker's distinct bluesy, gritty voice can make anything sound good, and "The Jealous Kind" is one of those things—not that it needs much help, thanks to memorable, easy-to-relate-to lyrics, a laidback tune, and a lovely vocal melody that's perfect for Cocker's melting-inducing cords.
The song's about a guy who hasn't yet confessed his romantic feelings (which seem to be one-sided, IMO) to the girl he likes, leading to him acting weird, rude, and jealous around her, and being hounded by the insecurity that someone might steal her away.
9. Jealousy by Iggy Pop
Album: American Caesar | Released: 1993 | Genre: Slow Rock
This slow number is one of Iggy Pop's most underrated numbers and one of the most honest expressions of jealousy ever.
It doesn't talk about jealousy that comes with romance but of the more common jealousy of peers and those born with privilege, and how such folks can get away with almost anything because they've got the dough and the ovarian lottery to bail them out.
10. Jealous Bone by Patty Loveless
Album: Up Against My Heart | Released: 1991 | Genre: Country
American country music artiste Patty Loveless slays this melodic number with her smooth vocals, an all-black ensemble, and a persona that screams "queen"!
Released in 1992, the single, from her album Up Against My Heart, spent 20 weeks on the Billboard Hot Country Singles and Tracks chart, peaking at number 13. It also hit number 22 on the Canada Country Tracks chart.
"Jealous Bone" talks about how the singer loses control over this one special someone that enters her life and awakens her jealous bone, and who she must have all to herself.
11. Mr. Brightside by The Killers
Album: Hot Fuss | Released: 2004 | Genres: Alternative Rock, Pop Rock
When you have some of the greatest musicians creating works of art about jealousy, it's easy to give in and justify this ugly emotion and the uglier consequences that it could give rise to.
In such cases, keep "Mr. Brightside" handy.

The extravagant, theatrical video gives you an exact picture of the negative emotions and reactions that jealousy incites, such as pain, extreme rage, and the loss of gratification, peace of mind, and validation driving you crazy.
Iconic and timeless.
12. Green Is the Color by Pink Floyd
Movie (OST): More | Released: 1969 | Genre: Folk
It doesn't take much to sell Floyd, but this soft, acoustic-guitar-based number is a romantic masterpiece that can draw just about anyone into the legions of Floyd fans.
Roger Waters' beautiful writing and David Gilmour's dreamy, airy voice were perfectly complemented by Nick Mason and Richard Wright on the drums and piano, respectively—it doesn't get more perfect than this.
Listeners have argued about what the song talks about and who it talks about (some think it's an island while others think it's a woman), as well as what is arguably the song's best line—"envy is the bond between the hopeful and the damned"—means.
13. Jealous by Nick Jonas
Album: Nick Jonas | Released: 2014 | Genre: Pop
Featured on several charts around the world, this catchy R&B/pop number became Jonas' highest-selling single and highest-charting single.
The song explores the feeling of insecurity and threat that men feel when other men interact with or even just look at their girlfriends (let's not glorify or romanticize being over-possessive and "territorial" though).
The layered video further reinforces this, indicating how jealousy affects people from all walks of life. One of the best songs about jealousy among contemporary artistes!
14. That's Him Over There by Nina Simone
Album: The Amazing Nina Simone | Released: 1959 | Genre: Jazz
I'd listen to just about anything in Simone's voice—a voice that fluctuated between stability and instability, hoarseness and creaminess, and being rocky, raspy, booming, overpowering, gloomy, and uninviting, but always rich, soulful, and beautiful in its imperfections.
"That's Him Over There" doesn't just bless you with Simone's voice but a gorgeous arrangement and touching lyrics (thanks to Marilyn Keith and Lew Spence) as well, talking about the jealousy of running into an old lover you still wish you were with instead of the person that's replaced you.
15. The Girl Is Mine by Michael Jackson ft. Paul McCartney
Album: Thriller | Released: 1982 | Genre: Pop, Soft Rock

This heavy-hitting duet between the King of Pop and one of the world's best songwriters is featured in the former's extremely popular Thriller album, and though the two Don (the roles of jealous men) competing for the same woman's love and attention in the song, they were as thick as thieves in real life.
The track was born when producer Quincy Jones asked Jackson to write a song about two men arguing over a girl. The idea for the song came to the latter in the middle of the night, and he quickly recorded it on his home tape.
16. Treat You Better by Shawn Mendes
Album: Illuminate | Released: 2016 | Genre: Pop
Featured in Mendes' second album of the same name as the lead single, "Treat You Better" was quite the rage when it was released, soaring to the sixth spot on Billboard's Hot 100 and the third spot on the iTunes charts (in as little as three hours of its release, FYI).
In the song, Mendes talks about trying to save someone who's in a toxic relationship, stating how he'd definitely treat them much better. Fans thought that the girl in question was fellow singer-songwriter Camila Cabello, but much to their disappointment, the two maintain that they are and have been only friends.
17. No One Else by Weezer
Album: Blue Album | Released: 1994 | Genres: Alternative Rock, Pop Rock, Power Pop
Before "No One Else" made it to Weezer's 1994 The Blue Album, singer Rivers Cuomo had actually recorded it as a demo in 1992.
The song, meant to be satirical, is from the viewpoint of a jealous, overprotective man and his reactions to his girlfriend's interactions.
Its unusually uptempo nature for its time led Weezer's drummer, Pat Wilson, to instantly hate the song and want nothing to do with it, but considering the hit that it became, good for him that he stuck on!
18. Baby, I'm Jealous by Bebe Rexha
Album: Better Mistakes | Released: 2021 | Genre: Pop
You'd think that Bebe Rexha, of all people, would have no reason for insecurity. I mean, who in their right mind would pass up on or cheat on Bebe Rexha, right?
And yet, we have this number, where the singer, ably supported by rapper Doja Cat, sings of how just the appearance of one woman on her boo's timeline is enough to turn her from beautiful girlfriend to green-eyed monster (still beautiful, I might add) who'll do anything to recapture her boyfriend's attention.
19. Lounge Act by Nirvana
Album: Nevermind | Released: 1991 | Genre: Alternative Rock
"Lounge Act" was written by the band's frontman, Kurt Cobain, about Tobi Vail, Bikini Kill's drummer and Cobain's girlfriend at the time.
Vail and Cobain were dating throughout 1991 when the album was being written. Somewhere during this time, the latter realized that the relationship wasn't working out—a realization he turned into the beauty that "Lounge Act" is.
Not the best way to let your boo know that a breakup is imminent, but if anyone could get away with it, it makes sense that it would be Cobain.
20. Jealousy by Natalie Merchant
Album: Tigerlily | Released: 1995 | Genre: Alternative/Indie
If you've loved and lost, you're probably guilty of the kind of jealousy that Natalie Merchant croons about in this song.
You find yourself wondering what your ex's current partner is like, and even when you don't want to, you can't keep yourself from wondering how you compare to them.
More importantly, though, are you the only one stuck here, or does your ex, just by mistake, accidentally call them by your name, too?
21. Tell Me You Love Me by Demi Lovato
Album: Tell Me You Love Me | Released: 2017 | Genres: Pop, R&B
"Tell Me You Love Me" focuses on a couple (Lovato and heartthrob Jesse Williams) who get engaged, but each one's jealousy, about various things, gets in the way and strains the relationship.
They still choose to go ahead with the wedding, bolstered by the confidence that each fight is "resolved" by simply asking the other to tell them that they love them. The romance is ill-fated and a testament to how jealousy can lead to uncertainties, insecurities, toxic possessiveness, and eventually, heartbreak.
22. Jealous by Labrinth
Album: Keep Calm & Chillout | Released: 2014 | Genre: Contemporary R&B
In my opinion, the whole world should listen to Labrinth. Undoubtedly one of our generation's best singers, Labrinth's voice has that rare quality of emotiveness that draws you into his songs and makes you feel everything he's feeling.
So when he sings about how he's jealous of the way the rain and the wind get to touch his ex's body (I know, right?) and the way she now loves someone else like she used to love him, you feel every inch of that pain-laced jealousy Labrinth is expressing.
As much as I love Labrinth, the song will always bring to mind Josh Daniel's rendition of it on The X-Factor.
23. Satellite of Love by Lou Reed
Album: Transformer | Released: 1972 | Genre: Alternative/Indie
The second single in Lou Reed's Transformer album, "Satellite of Love" was first composed by the singer-songwriter while he was still in The Velvet Underground.
The 1973 single is about a man who's observing the launch of a satellite on television, all while feeling the worst kind of jealousy over his girlfriend's actions—who turns out to be unfaithful, by the way, as the lyrics go on to reveal ("I've been told that you've been bold/With Harry, Mark, and John/Monday and Tuesday, Wednesday through Thursday").
Musical godhead David Bowie not only produced the album but also did backing vocals for the final chorus.
24. Send Them Off! by Bastille
Album: Life Is Music 2016.2 | Released: 2016 | Genre: Alternative/Indie
Bastille's 2016 hit single is about a person desiring to get rid of all the jealousy he holds, and for this purpose, turns to a scary demon for help.
What follows is a spooky music video, filled with ruined churches, long hallways, horned figures chasing the protagonist, creepy rooms filled with blindfolded folks, and a hum-worthy number with rich hip-hop influences.
Lesson learned—don't ask the devil for help but if you ever do, Bastille's the perfect choice for background music.
25. Jealousy, Jealousy by Olivia Rodrigo
Album: Sour | Released: 2021 | Genres: Alternative/Indie, Pop
Last but not least is Oliva Rodrigo's "Jealousy, Jealousy", a pop track, and one of 2021's best songs, on the singer's record-breaking debut album Sour.
Unlike the other songs on the list, Rodrigo's hit number addresses the jealousy that arises as a result of women feeling the need to compare themselves to each other, thanks to society's standards and the illusion of social media.
Rodrigo wrote the song when she was going through this phase and the crippling feeling the comparisons her borderline addiction to social media brought on.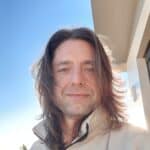 Fabian, a Brazilian guitarist now based in Dublin, Ireland, has passionately played the electric guitar since 2003. As a luthier and product specialist, he boasts nearly two decades of collaboration with top musical instrument brands. Fabian is a sought-after expert, sharing his extensive knowledge with fellow guitar enthusiasts.