Hi there! When you buy through links on our site, we may earn a small commission at no extra cost to you. We greatly appreciate your support!
Learn More
Amazon Prime Day 2021 is nearly here. You know what this means – you are going to get access to Amazon Prime Day guitar deals with hundreds of thousands of great deals from top to small brands!
Last year, we saw some really nice offers. Hopefully, this year we get something similar or even better!
Amazon has recently officially announced the dates of Prime Day. Last year Prime Day's original dates were postponed and rescheduled to October due to the pandemic. Luckily, this year Amazon's annual prime day event will happen in the summer, so you will get access to great deals and big savings options early.
Now, you need to be a little strategic about prime day guitar deals. Not only that, but if you're new to this Prime Day thing, then you may not even fully understand what's going on. Well, read on – we'll cover everything you should know below!
What Is Amazon Prime Day?
Prime Day is a shopping extravaganza where Amazon delivers over 2 million exclusive deals and discounts across every category and service like Prime Video, Amazon Music, etc. available on Amazon to its Prime users.
Along with Black Friday and Cyber Monday, Prime Day is one of the most anticipated days for Amazon users and sellers. Customers like you get access to huge discounts and coupons, while sellers get the chance to increase their revenue and get a little bit more out of this year.
Given how lackluster 2020 had been for businesses around the world due to the COVID-19 pandemic and it continues through 2021, it's probably safe to say that sellers are eager for Prime Day more than ever.
Early Black Friday Deals: Quick Access
Donner Black Friday Deals Ends on 11/25/21 
$125 Off Orders Over $500 Total 
$50 Off Orders Over $200 Total 
$25 Off Orders Over $100 Total

Upcoming Black Friday/Cyber Monday Offer from ArtistWorks.com
Black Friday! Take 40% off 1-year subscriptions with code "BIG40" 
Cyber Monday! Take $100 Off 1-year subscriptions With Code "CYBER35"

Black Friday Specials on Sam Ash Music
Save up to 70%
Here we're citing some attractive Black Friday deals on musical instruments that you can access early. We'll keep posting new deals every day to help you shorten your search for the best amazon deals on Black Friday.
Deals on Acoustic Guitar
1. Fender FA-125CE Dreadnought
2. Deluxe KLOS Black Carbon Fiber Guitar
KLOS Full Size Deluxe Guitar, Durable Carbon Fiber Acoustic Electric Guitar - Black with Gig Bag, Strap, Capo, and more
CARBON FIBER and DURABLE: Take your guitar with you, whether it's camping, hiking or gigging with this full-sized, lightweight traveler...
SOUND: The KLOS Full Size Acoustic Electric guitar has a rich, loud and resonant sound with a nice balanced tone. KLOS guitars compare to...
VERSATILE: At just 4.29 lbs, it's the ultimate guitar for beginners, the intermediate and experts. The KLOS Full Size Guitar boasts a full...
UNIQUE and REMOVABLE NECK: Disconnect the neck in seconds by removing 4 screws. KLOS Guitars makes the only hybrid carbon fiber acoustic...
More Acoustic Guitar Deals . . .
Deals on Electric Guitar
1. Donner DST-102S Solid Body Electric Guitar
Sale
Donner DST-100S 39 Inch Full Size Electric Guitar Kit Solid Body Sunburst, Beginner Starter, with Amplifier, Bag, Capo,...
[S-S-H pickups] Donner electric guitar has two classic Single-coil pickups and one power 203S Humbucker pickup. 5 ways pickup switches and...
[Canadian maple neck with "C"shaped profile] Donner DST-100 beginner electric guitar bundle uses perilla wood fingerboard, solid...
[22 copper-nickel frets] The 39-inch electric guitar features a pick up selector switch, a volume knob, and two different tone knobs. 22...
[All-in-one beginner package] Donner electric guitar set comes with a portable amplifier, 600D quality bag, capo, strap, extra string,...
2. Schecter Guitar Research Omen
More Electric Guitar Deals . . .
Deals on Bass Guitar
When Is Amazon Prime Day 2021?
Amazon has recently officially announced the dates of Prime Day. Amazon Prime Day 2021 has been officially declared to be held on June 21 and 22.
Since Prime Day has been declared way before Black Friday and Cyber Monday, we could expect that you are going to get unique deals for each event. With that in mind, if you find a good deal on a guitar on Prime Day, you should probably go for it since it may not reappear very soon.
In these two days, epic deals will be offered to prime members of all dedicated Amazon marketplaces (countries) except Canada and India. Amazon stated that they have postponed the Prime Day event in Canada and India due to the adverse COVID-19 situation.
This year's Black Friday is on 26th November, you can anticipate Black Friday sales to begin early, and music retail stores are offering appealing deals already.
Do You Need A Prime Subscription?
Yes, you do need an Amazon Prime subscription to reap the benefits of Amazon Prime Day guitar deals and other top deals.
At present, a monthly Amazon Prime subscription costs not that much though – just $12.99/£7.99 or a yearly option available for $119/£79. If you aren't already a Prime user, then it may be worth it for you to buy the subscription for a month and save way more money on a guitar or other necessities.
If you've never used Prime, then even better – Amazon offers 30 days free trials for first-time users which you can unsubscribe anytime! Click below to subscribe and start your free trial.
Consider becoming a regular Prime user as well if you are shopping from Amazon often. Amazon Prime members get access to exclusive discounts, free and faster delivery, ad-free music streaming as well as movies and tv shows.
Already Prime members can start purchasing products and services from early exclusive offers and deals with a special coupon code word.
Amazon Prime Day Shopping Tips
To help you maximize your savings and get the best possible deal out of Prime Day 2021, we'll now give a few Prime Day shopping tips. Some of these hints come straight from the Amazon Prime Day page, while others are from us.
1. Look for deal badges
Products with Prime Day discounts will be designated with blue badges. They are fairly easy to spot, so you should not miss the occasion to buy a cheap guitar online.
2. Subscribe for upcoming deal alerts
Next, make use of the "Watch A Deal" feature. This function allows you to get notified when a deal is about to start.
To watch a deal, do the following:
Launch the Amazon mobile app.
Tap the three horizontal lines in the bottom right of your screen.
Scroll down to find "Programs & Features".
Tap "Deals".
At the top of the screen, tap "Upcoming".
Scroll through the deals and tap "Watch this deal" whenever you see anything interesting.
Once the deal goes live, the app will notify you about it.
Aside from this feature, the Amazon mobile app provides personalized notifications on deals that are likely to interest you.
3. Make use of Amazon Alexa and Amazon Assistant
In addition to the app, you should also make use of Amazon Assistant and Amazon Alexa.
Amazon Assistant allows you to compare prices, and it also notifies you of current deals. As of this post's writing, the Assistant was only available for Google Chrome browsers as an extension, but things may change with time.
As for Amazon Alexa, you may just ask your Alexa to view Prime Day deals. Additionally, you may specifically ask Alexa to show you musical instrument or guitar deals. Amazon Alexa may provide you with options that you wouldn't have found otherwise.
4. Keep an eye on Prime coupons
Prime members also gain access to exclusive savings via Prime Coupons. Make sure to keep an eye on these as well – they may allow you to save even more money on a guitar!
5. Keep your options open
And as our final tip, we'd like to suggest that you keep your options open.
If you are waiting for cheap electric guitars for sale on Prime Day, then keep in mind that the big discount for your long-awaited guitar model may actually NOT come. It's very difficult to predict which products Amazon will offer at a discount, so it's nearly impossible to plan anything beforehand.
Even if you want to get a specific guitar or gear, don't neglect other options. If you find something comparable with good reviews and for a good price, then you may want to go for the deal. If you don't take action immediately, you may not get another chance until the next Prime Day.
Can You Preview Amazon Prime Day Deals?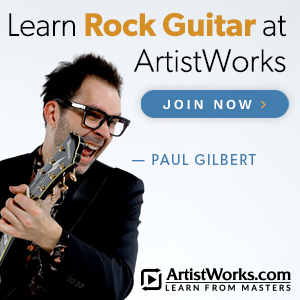 If you are a Prime member, then Amazon already features some deals on the Prime Day page. As we get closer to June 21-22, more discounts may appear, so you should stay tuned not to oversight musical instrument deals.
What Else Should I Look Out For On Prime Day?
Amazon Prime Day isn't just about musical instruments – you can find plenty of other stuff too. However, we can't predict what will be discounted.
Anyway, among the most popular non-musical instrument Prime Day products are Amazon Echo devices. They've been selling like hot cakes during past Prime Days, and things are unlikely to change this time around too.
Aside from that, Prime Day will cover just about everything a homeowner would ever need to buy, including TVs, wireless headsets, laptops, clothes, tools, and kitchen appliances.
Currently, the Amazon Prime Day page also promises up to 20% of savings on selected books and up to 50% on Subscription Boxes.
With that, no matter what you are looking for this year, Prime Day is very likely to have some very juicy deals for you. Just be sure to keep an eye out on deals and check the Prime Day website often!
Related Articles: