As an Amazon Associate, We earn from qualifying purchases.
Learn More
Most beginner-friendly guitars are made with low to average-quality materials and perform moderately. Since there have many options in the market, picking the right guitar for a beginner can be difficult. Most beginners expect to buy their first acoustic guitar that is pocket-friendly as well as makes the learning process easy and comfortable.
However, recently I tested one inexpensive beginner acoustic guitar from Donner that excels in quality and performance. Though Donner is a relatively new company, they sure know what they are doing when the business is related to affordable musical instruments.
In this Donner DAG-1S review, I will discuss all the features and qualities in detail. In the end, you will know if the guitar is worth the price and why you should give it a go.
Donner DAG-1S Acoustic Guitar Review
The Donner DAG-1S acoustic guitar is everything you would want in your first guitar. Let's go deeper into this review.
Excellent Deal For Beginners
Body Size: 41" Dreadnought
Hand Orientation: Right
Top Material: Spruce
Back, Sides & Neck: Mahogany
Fretboard: Hardwood (Ebony)
Price Range: Under $200
The Donner DAG-1S Acoustic Guitar is designed specifically for beginners that boasts a solid construction and impressive sound quality at an affordable price. Not to mention, it comes with all the necessary accessories you need to get started, making it a perfect bundle kit for any aspiring musician. But don't just take our word for it - try it out for yourself and see how comfortable it feels in your hands!
Build Quality
The body part of the guitar is made of laminated wood, the top is made of spruce whereas the sides and backs are made of mahogany wood.
The materials might not be as solid as you would get in expensive acoustic guitars. But these are enough to go by if you are only a starter. And unfortunately, pro guitarists may not find it as cool as a beginner will find.
The C-shape neck is made of mahogany which is light and comfortable enough to make playing easier for beginner guitarists. Even the fret edges are very smooth which is very uncommon for a guitar at this great price.
The simple-looking black headstock ornate with sealed-gear chrome tuners ensures tuning stability. The fretboard is made from hardwood and accommodates 20-brass frets with white fret position marks (dot inlays) to guide players in finding correct notes around the fretboard.
Here nut, saddle, and bridge pins are made of plastic which is very common in beginner acoustic guitars. These plastic parts are easily replaceable with better ones if required for enhanced performance.
Sound Quality
The guitar itself has a good vibrant tone that comes from the combination of a laminated spruce top and mahogany body. At this price point, this Donner acoustic guitar produces a colorful and well-balanced sound when fingerpicking or strumming.
The quality of the tonewood and black body finish brings bright and warm tones without losing the presence of the lowest sounds as well, which gives the guitar a full range of frequencies.
The wooden materials and brass strings make it easier to create and hold tunes after the first tune-up strings. It is one of the rare qualities of a low-priced acoustic guitar. While most budget acoustics fail to meet the users' expectations regarding creating good sounds, this one will meet your expectations.

Playability
Playability is a vital aspect for a beginner cause it makes the learning experience much more enjoyable.
I got my unit with an acceptable string action where guitar strings are not too high above the fretboard. The fretboard radius is comfortable for the fretting hand. The intonation of this acoustic guitar is good enough, almost in tune everywhere on the fingerboard. Neck profile and string action enhance the overall playing experience for the majority.

However, the neck meets the body at the 14th fret, and due to the non-cutaway design, it would be harder to reach frets higher than 14. As beginners do not tend to play much down the neck, the absence of a cutaway would not matter that much.
Look
The sides and back are black, and the front has a sunburst color. The gorgeous sunburst color and black matte finish bring a picture that pops up in some of the main movies where an acoustic guitar appears on the stage.
This retro look will satisfy most due to its excellent aesthetic and polished design. Also, the appearance makes the guitar look more expensive than it is. So if you want to be a little show-off, go ahead and grab it.
Pricing Of Bundle Pack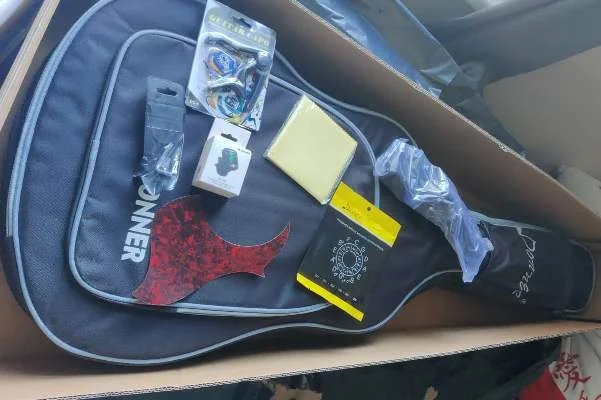 The price is not beyond your reach or budget. Donner has made its acoustic guitar affordable enough for everyone, and this DAG-1S is not an exception.
First of all, when you buy this inexpensive guitar, you won't get only a full-size guitar itself. With the instrument, you will find all accessories that you need to start your lessons with a low-price deal.
This complete beginner guitar set comes with a digital clip-on tuner, a capotasto, guitar picks, polishing cloth, an extra pack of strings, guitar strap, a self-adhesive pickguard, an Allen key, and the padded gig bag.
So, judging by its features, qualities, and performance along with the provided bundle kit, I would say it is worth the price.
Pros And Cons
Pros:
Has a versatile design with a vibrant sunburst color
Comfortable to play and creates excellent sound
Suitable for starters
Comes at an affordable price
The bundle includes all the necessary accessories
Fast delivery with well-secured packaging
Cons:
Not suitable for experienced guitarists
Some parts are not highly durable
Related Post:
If you are looking for other body shape, design or color within a tight budget, then check out our review article on budget-friendly beginner guitars from Donner.
Alternative To Consider
I understand if you are unsure about trusting a brand that hasn't been in the market for that long. But if you would prefer a beginner-friendly acoustic guitar from a different brand but at an affordable price, you can opt for the Fender Squier SA-150 Dreadnought Acoustic Guitar.
Fender has been a well-known brand for selling instruments for a long time. The guitar has a sunburst appearance and has the same build as the DAG-1S.
It is made of a laminated wood front and mahogany back, providing excellent sound and playing comfort. The best part is that this Fender Squier acoustic guitar comes at a reasonable price with all the necessary accessories. So, I believe it will be an excellent alternative for you.
Frequently Asked Questions
Is Donner A Good Guitar Brand For Beginners?
Yes, you can trust this brand to have beginner-friendly guitars. Donner was established less than ten years ago. But the brand became so well-known in such a short time because of its quality beginner guitars.
You will find acoustic and electric guitars that will help you get started and practice moving to the next level. All you have to do is find the guitar of the right size, material, and design.
For a more comprehensive analysis and insights on the brand, check out our in-depth article titled 'Is Donner A Good Guitar Brand?
Is A Cheap Guitar Like This One Good For A Starter?
A cheap guitar does not always mean a bad or poor-quality guitar. You can find the right starter guitar even at a lower price if you know what to look for in them.
One of the key features of a good-quality acoustic guitar is the build or design, and material. If the size and design are correct and the material is sturdy enough to produce a good sound, you will be good to start.
What Is The Benefit Of Buying Donner Guitar From The Official Site?
While purchasing from Amazon has plenty of benefits, getting an acoustic or electric guitar from Donner's official site also has some advantages. Donner ensures to provide the best, and if you purchase from their site right now, you can get a discount on the guitar price, including free shipping.
On top of that, if you register on their site and get points, you can receive an 8% discount on any purchase. And if there is an issue with the product, you can return the product within 30 days if you have the receipt.
Final Verdict
I believe it is an excellent choice for anyone who started playing guitar or thinking about exploring their newly found passion for guitar within a tight budget. But keep in mind that it is a full-size guitar which may not be suitable for children under 12 years.
Yes, the material might not be the most solid one, but it is hard to complain about that in this price range. On top of that, you will get all the essentials with this Donner acoustic guitar.
Now it is up to you to decide whether you will give it a go or not.
Recommended To Read: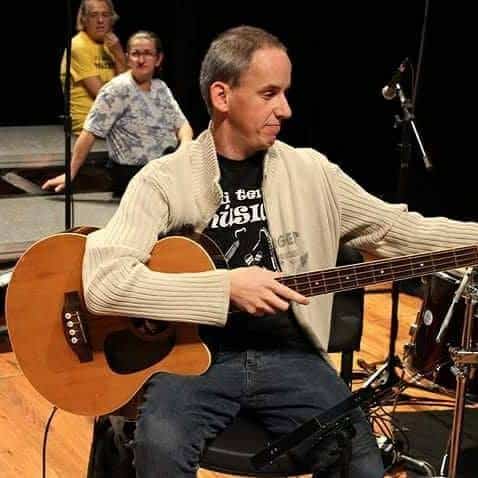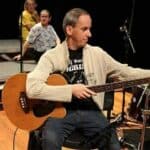 Gustavo is a music teacher and classical guitar player from Brazil, currently residing in Dublin, Ireland. He holds a graduate degree in Classical Guitar Performance from the Federal University of Pelotas. In 2020, Gustavo successfully completed a Master's degree in Sound Engineering from the Academy of Sound in Ireland.