As an Amazon Associate, We earn from qualifying purchases.
Learn More
"Freedom" is a loaded word. To some, it might mean being able to do whatever they want without consequence. For others, it could simply mean having the ability to live their lives as they see fit.
And still, for others, freedom might be something that's hard-fought and ever-elusive. No matter what your interpretation of the word might be, there's no denying that songs about freedom resonate with people from all walks of life.
If you're looking for songs that celebrate freedom, look no further. Whether you're looking for songs to play at a Fourth of July barbecue or just want to add some patriotic tunes to your playlist, these songs about freedom are sure to fit the bill.
Our Favorite Freedom Songs List
1. Free Fallin' – Tom Petty
Album: Full Moon Fever | Released: 1989
This is without a doubt among the best songs about freedom. It was released in 1989 and speaks of personal freedom with its beautiful, mellow rock riffs.
The song calls for being positive despite facing difficulties and being oneself – it's a reminder to take ownership of one's life and make the most of it. The lyrics are reflective and show the joys of being free and living life to the fullest.
2. Redemption Song – Bob Marley And The Wailers
Album: Uprising | Released: 1980
"Redemption Song" is the most iconic freedom song ever written. The song was inspired by a speech delivered by Jamaican politician Marcus Garvey.
Bob Marley was inspired by the idea of redemption and freedom from mental slavery. The song calls on people to stand up for their rights as free individuals, hoping that one day justice will be served.
3. I Want To Break Free – Queen
Album: The Works | Released: 1984
This song was written by bassist John Deacon and it is one of Queen's most political tracks about the women's liberation movement. It speaks to the idea of freedom from oppression and is intended to represent an escape from a mundane, restricted life.
The band members wore outrageous dresses in the music video, in part to challenge gender norms and demonstrate that everyone has the right to express themselves freely.
4. Freedom – Wham!
Album: Make It Big | Released: 1984
"Freedom" is one of the most popular songs of the English pop duo Wham! and written by George Michael. It speaks to the idea that sometimes, no matter how hard you try, there is still something inside you that holds on to freedom.
The song is an ode to free will and choice, while also addressing some of the difficulties in maintaining it. With its powerful message, George Michael's voice, and a steady beat, Freedom is an empowering and timeless theme song of liberation.
5. Free Bird – Lynyrd Skynyrd
Album: Pronounced Leh-Nerd Skin-Nerd | Released: 1973
"Free Bird" is an iconic song about free will and independence. The lyrics speak of a free spirit who has to move on in search of a better future and break free from the shackles of restriction.
It is a timeless song that serves as an anthem to those who fought for their personal freedom and to those who continue to fight for it. The song perfectly describes the essence of free will, making it one of the best songs about freedom ever written.
6. I'm Set Free – The Velvet Underground
Album: Loaded | Released: 1970
Achieving freedom is a powerful experience that can liberate us and make us feel truly alive. "I'm Set Free" celebrates freedom with the classic rock sound of The Velvet Underground.
The song serves as a reminder that freedom isn't just a physical thing, but mental freedom as well. It's an empowering freedom song that resonates with anyone who has ever felt freedom within themselves.
7. Born Free – Kid Rock
Album: Born Free | Released: 2010
"Born Free" speaks of freedom, and how freedom should be embraced with all its courage. The song paints a picture of freedom as something that is powerful, to be cherished and defended against any force that would try to suppress it.
It speaks of freedom from oppression, freedom from judgment, freedom from fear – ultimately freedom from anything holding you back.
8. Rockin' In The Free World – Neil Young
Album: Freedom | Released: 1989
A social protest and freedom anthem, "Rockin' in the Free World" was released in 1989 and speaks of freedom in terms of politics and society.
The lyrics are critical as they speak of freedom being hampered by leaders lacking vision and abuse of their power. Despite the gloomy message, Young's message is one of hope as he encourages people to keep believing in freedom.
9. I Wish I Knew How It Would Feel To Be Free – Nina Simone
Album: Silk & Soul | Released: 1967
In this song, there is a direct contrast between the lyrics and the theme of the song since the idea of chain constriction and the need to break free are what thematically carry the song.
This popular jazz song, written by Billy Taylor, is about the yearning for freedom, both personal and political. This classic song, especially Simone's version, served as an anthem for the Civil Rights Movement and has been covered by many artists over the years.
10. Fly Away – Lenny Kravitz
Album: 5 | Released: 1998
"Fly Away" is about escaping and going to another world, and it takes on more than one meaning as Kravitz sings his wishes to fly away.
The lyrics are very simple, which makes the song great for sports montages and movie scenes where there is no deep meaning being conveyed.
Lenny Kravitz won a Grammy for Best Male Rock Performance (Vocal) in 1999 for "Fly Away", which also peaked at number twelve on the Billboard Hot 100.
11. Glory – Common feat. John Legend
Movie: Selma | Released: 2015
This is a song about freedom and equality, where in this case, the name of the song more pointedly represents Black people achieving full equal rights status in the United States. The artists not only note the challenges, but also the beauty of being Black as well.
There is no percussion on the tune as Common wanted it to encompass classic protest song elements. All in all, what you have here is an excellent representation of the African American identity.
Also Read: 
Ready to take a break from powerful ballads about freedom and strum along to some easy country songs on guitar? Check out our article and discover the perfect tunes to unwind with and sing your heart out.
12. Wind Of Change – Scorpions
Album: Crazy World | Released: 1990
The "Wind of Change" was blowing during the fall of the Soviet Union, which is the subject of the song, but the song became the unofficial anthem for German Reunification when the Berlin Wall fell in 1989.
The band wrote this during a visit to Moscow in 1989 and during this show, they were inspired by the sight of thousands of Russians cheering them even if they were a German band.
After Russia's invasion of Ukraine in 2022, Scorpions changed some of the lyrics for the perestroika power ballad.
13. Chimes Of Freedom – Bob Dylan
Album: Another Side Of Bob Dylan | Released: 1964
The song describes a couple caught outside in a fierce thunderstorm. The lightning is a metaphor for the imminent arrival of a new world order that respects and rewards the unlucky souls of the world.
It's certainly an ambitious song, a song that makes a powerful statement in a well-written way and contains some very creative, powerful images.
There is strong speculation that Dylan wrote this in reaction to US president John Kennedy's assassination and while Dylan denies this, he also denies everything the media says about him.

14. Dreams – Fleetwood Mac
Album: Rumours | Released: 1977
Stevie Nicks wrote the song as an answer to Lindsey Buckingham's "Go Your Own Way" as they were getting divorced at the time. Everyone in the band was going through a breakup and what was going on between them was sad.
However, as musicians, they still respected each other and got some brilliant songs out of it, and it is one of the most hauntingly beautiful songs of all time.
15. Weightless – Natasha Bedingfield
Album: Strip Me | Released: 2010
Freedom can be defined as a state of absolute self-sustenance and control. As humans, we all seek not to get bogged down and let things get to us. There are many heavy things going on around the world, so this song is about freedom and finding peace.
Natasha says that she has also had her share of brokenness and burdens. Writing this song was a challenge for her to become more weightless and less burdened by the little things that don't matter.
16. Miss Independent – Kelly Clarkson
Album: Thankful | Released: 2003
This is an R&B-style pop song, whose lyrics tell the story of an independent woman who eventually allows herself to lower her emotional and communicative barriers to fall in love. Its theme is self-sufficiency, as it is a song about freedom and happiness.
This song was written by Christina Aguilera along with other songwriters and changed hands several times before ending up with Kelly Clarkson.
Also Read: Female Acoustic Guitar Songs
17. Freedom – Anthony Hamilton & Elayna Boynton
Movie: Django Unchained | Released: 2012
Anthony Hamilton and Elayna Boynton, two soulful R&B artists, unleash their contributions to the soundtrack of the film Django Unchained.
They sing of overcoming the mental chains that come with a life where you constantly find yourself pushing upward and reaching outward. But with no plans on stopping the push forward.
'Freedom' was born from that place. A place deep inside all of us, that fights to free ourselves from the chains of the world.
18. Freedom – Pharrell Williams
Single (Apple Music) | Released: 2015

This is a song about freedom in America and it rejoices in racial and cultural diversity and personal freedom. It encourages the viewer to respect other cultures and traditions, connect with nature and take positive action for social change.
Throughout the video, several images suggest liberation: birds flying, whales leaping, and girls running naked. This hit song is an incredibly powerful anthem for freedom and is sure to inspire anyone who hears it.
19. Philadelphia Freedom – The Elton John Band
Single | Released: 1975
"Philadelphia Freedom" is a song written by Elton John and Bernie Taupin, as a tribute to tennis player Billie Jean King who was a member of the Philadelphia Freedoms team in World Team Tennis (WTT).
Bernie affirmed that his lyrics are not about tennis, patriotism, or even Philadelphia sound. Nevertheless, the lyrics and song have been interpreted to be highly patriotic.
20. Get Free – Lana Del Rey
Album: Lust For Life | Released: 2017
The track originally had a different title and much more personal lyrics. Del Rey deleted the recording and then started from scratch.
Here, Lana Del Rey sings about freeing herself from a negative mindset where she was playing someone else's game rather than living her own life. The liberating place she now finds herself has given the songstress a lust for life.
The key is to take the time to get to know yourself, know that you're your doorway to the answers, and not look for answers in other people.
21. Independent Women, Part 1 – Destiny's Child
Album: Survivor | Released: 2001
"Independent Women, Part 1" by Destiny's Child is one of the best songs about freedom and female empowerment. The lyrics refer to independent women who are self-sufficient and who don't need a man to take care of them.
The catchy beat and powerful lyrics promoted female independence, making it a fan favorite and a classic in the world of pop music.
22. I'm Free – The Rolling Stones
Album: Shine A Light | Released: 1965
The Guardian identified this song as an example of the improving songwriting of Jagger and Richards at the time, describing the song as "gleefully hymning the arrogance of youth." Cash Box described it as a "raunchy, hard-driving emotion-packed romancer."
The lyrics of "I'm Free" are simple, direct, and most likely aimed at the teenage pop market. But even in their simplicity, Jagger finds a way to add a sexy, subversive boast.
23. Born To Run – Bruce Springsteen
Album: Born To Run | Released: 1975
This popular song about freedom captures the spirit of restless youth yearning to hit the road and live life to its fullest. So, this is a song about two people trying to find their way home.
The singer talks about escaping and doing something dangerous and adventurous such as racing. The message here is that being stuck in one town can make one kill their potential, hence he'll move and pursue a life of freedom instead.
24. Wavin' Flag – K'naan
Album: Troubadour | Released: 2009
The song was originally written about K'naan's youthful dreams of escaping his troubled upbringing in the war-torn African country of Somalia. Despite its new incarnation as a celebration of the beautiful game, K'naan argued that the political message and spirit of the song still resonates.
The song encourages us to wave our flags proudly as a symbol of our hope, pride, and determination. At its core, "Wavin' Flag" is a celebration of the human spirit and its ability to persevere through even the toughest of times.
25. Whatever – Oasis
Album: Definitely Maybe | Released: 1994
"Whatever" is a song by the English rock band Oasis, written by the band's lead vocalist Liam Gallagher. Despite its popularity, the song has been the subject of some controversy due to its perceived lack of depth and its use of profanity.
Though the lyrics are somewhat vague and do not provide a clear narrative or message, the song appears to be a celebration of individuality and the freedom to be oneself despite the challenges that may come one's way.
26. Born To Be Wild – Steppenwolf
Album: Steppenwolf | Released: 1968
The term 'born to be wild' references the human nature of being carefree and worry-free. The song is known for its powerful and driving rock sound, which was characterized by heavy guitar riffs and energetic vocals.
This song can get your motor running, but despite the famous lyric, it's not heavy metal. The track essentially talks about riding on the open road and the freedom that comes with it, searching for adventure and embracing nature.
27. Free As A Bird – The Beatles
Album: Anthology 1 | Released: 1995
John Lennon had several unreleased songs that were discovered after his passing. Even though he always stated that life begins at 40, that is the age at which he met his end.
Lennon recorded this as a demo in 1977 and the other Beatles recorded around his tracks to complete the song in 1994. The next year, it was released as a single.
The lyrics to this song talk about freedom in a relationship to be happy.
28. We Shall Overcome – Pete Seeger
Like nearly all folk songs, "We Shall Overcome" has a convoluted, obscure history that traces back to no single source. It was popularized by folk singer Pete Seeger in the 1950s and 1960s, and has since become a standard in the folk and protest music genres.
Seeger's version of the song, which he sang at civil rights rallies and protests, helped to spread its message of hope and solidarity, and it remains a powerful and inspiring song to this day.
29. If You Love Somebody Set Them Free – Sting
Album: The Dream Of The Blue Turtles | Released: 1985
Sting revealed in a 1995 interview that this song was written as an antidote to "Every Breath You Take". The song's lyrics encourage the listener to let their loved ones go and give them the freedom to make their own choices, even if it means potentially losing them.
Perhaps the highest compliment you can pay to a partner is 'I don't own you – you're free.' So 'setting someone free' can mean letting go of trying to control them or the relationship, or allowing that person to just be and love them for who they are.
30. God Bless The U.S.A. – Lee Greenwood
Album: You've Got A Good Love Comin' | Released: 1984
Greenwood had always wanted to write a song about America and said that we just need to be more united. The reason he wrote it was not just because his father served in World War II and survived it, but he hadn't heard for many, many years that people were proud of their heritage.
So, when he said, "I'm proud to be an American where at least I know I'm free," he knew that resonated with every American who had lost a son or daughter in conflict combat.
31. Freedom – Jimi Hendrix
Album: The Cry Of Love | Released: 1971
This is a rock song about freedom that is often regarded as one of the most fully realized pieces that Jimi wrote and recorded in the months before his death. "Freedom" refers largely to Devon Wilson, metaphorizing her as a restriction on personal freedom.
The song can be considered the second half of "Dolly Dagger", as both songs refer to Wilson and her character. The lyrics suggest that the narrator has reached a breaking point and is willing to take drastic action in order to defend themselves and protect their loved ones.
32. Freedom – Richie Havens
Movie: Taking Woodstock | Released: 2009
This song was created on the stage of the 1969 Woodstock festival, and it was the last thing Richie could think of singing. Since no other musicians were ready and the crowd was eager, he made it up.
It is a powerful anthem for those who are struggling for freedom and equality, and its message resonates strongly to this day.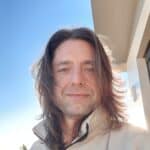 Fabian, a Brazilian guitarist now based in Dublin, Ireland, has passionately played the electric guitar since 2003. As a luthier and product specialist, he boasts nearly two decades of collaboration with top musical instrument brands. Fabian is a sought-after expert, sharing his extensive knowledge with fellow guitar enthusiasts.