Hey there! As an Amazon Associate, We earn from qualifying purchases. We greatly appreciate your support!
Learn More
If you are shopping for the best acoustic guitar gig bag, our today's buyer's guide may be able to help you.
To get started, we'll feature gig bags that we think are the finest out there at their price point. In our reviews, we'll talk about the key features that make the selected bags stand out.
Once we are done with our Top 10, we'll talk about gig bags a little (what they are, how they differ from hard guitar cases, and their important features) to help you better understand them.
Well, shall we get started?
Top 10 Gig Bags for Acoustic Guitars
There are many types of acoustic guitar bags available in the market at different price points with different features like unique design, high-quality materials, distinct sizes, or superior security such as thermally regulated instrument case provides, etc. So choosing a single gig big that matched all expectations and fulfill all needs can be something terrible for a musician.
Here we have put together a list of the 10 best acoustic guitar gig bags that met with most of the criteria of an excellent gig bag, ranging from high-end premium to low budget options:
In A Hurry? Here's Our Recommendation . . .
Preview
Best Overall
Best On Budget
Best Premium
Title
Mono M80 Vertigo Acoustic Guitar Case
Gator Transit Series Acoustic Gig Bag
Levy's Leathers LM20-DBR Deluxe
Outer Material
Water Resistant Sharkskin
Weather Proof Blended Fabric
Key Feature
Top Loading Feature, Vertical Drop-Proof Sole
Weather Resistant Exterior
Leather Acoustic Guitar Bag
Best Overall
Preview
Title
Mono M80 Vertigo Acoustic Guitar Case
Outer Material
Water Resistant Sharkskin
Key Feature
Top Loading Feature, Vertical Drop-Proof Sole
Best On Budget
Preview
Title
Gator Transit Series Acoustic Gig Bag
Outer Material
Weather Proof Blended Fabric
Key Feature
Weather Resistant Exterior
Best Premium
Preview
Title
Levy's Leathers LM20-DBR Deluxe
Key Feature
Leather Acoustic Guitar Bag
Best Acoustic Guitar Bags Review
1. Mono M80 Vertigo Acoustic Guitar Case: Our Top Choice
Mono M80 Vertigo acoustic guitar case is a pretty interesting one that designed to fit all standard dreadnoughts including various top brands and most archtop guitars. It's kind of a mix between a hard case and a gigbag – its hybrid design with integral ABS panels provides good safety with weighing 75% less than a hard case.
This case also offers a patented headlock system that straps around the most delicate part of the guitar-the neck- keeps the guitar from moving and saves it from all round impacts. Aside from being tough on the inside, the reinforced outer shell of mono vertigo will provide security from hard impacts.
This Mono M80 with its ABS head, well-padded interior, and weatherproof exterior will give your guitar extra protection from outside elements. Overall this is a top-rated soft guitar case both for the expert and hobby guitarist.
Specific interior dimensions:
Body Length: 22.00″
Body Depth: 5.00″
Lower Bout Width: 16.00″
Upper Bout Width: 13.50″
Overall Length: 42.00″
Pros:
Top-Loading design permits easy opening and quick removing the guitar from standing position.
The bottom uses custom-molded rubber bumpers to protect the guitar and strap pins against vertical drops.
Accessories compartment provides sufficient storage.
Water-resistant Sharkskin outer shell.
Mono offers an incredibly generous warranty.
Our verdict: If you want good overall safeguarding for your instrument without dragging around the heavy hard cases, then Mono Vertigo is a very nice choice. The case is built to withstand more than just everyday wear and tear.
Check Latest Price And Reviews
2. Levy's Leathers LM20-BLK Deluxe: Best Premium Gig Bag
Levy's Leathers Ltd. is based in Canada and well known for its premium quality guitar straps and bags as well as hunting gears. A few years back, another leading musical accessory manufacturer-Gator Cases acquired Levy's Leathers, and they are now part of the Gator brand.
Change of ownership did not affect negatively Levy's craftsmanship and excellence. LM20-BLK is proof of that. Levy's Leathers LM20 Deluxe is a fine leather bag for acoustic guitar and comes in 3 different colors: Black, Dark Brown, and Tan.
This deluxe case made of Texas tough leather, with 1-inch cushioning and plush lining for better protection. It has leather handles, 2-inch rubber-padded back straps, luggage tags/hooks, and an accessory pouch.
Specific inside dimensions are:
Overall Length: 44.50″
Lower Bout Width: 18.00″
Body Depth: 6.00″
Pros:
Additional protection through the internal string and bridge protectors.
It comes with a large saddle bag accessory pocket.
It has twin shoulder straps so you can carry it comfortably.
It has a neck stabilizer compartment.
Cool looking, classy but durable.
Cons:
Getting soaked in rain can cause damage.
Delivered to limited countries.
Limited exterior pockets than competitors.
Our verdict: According to many guitarists, this is the best premium acoustic guitar bag! If you are looking for something high-quality that is roadworthy and lasts long enough, then this thing will be your ideal investment for your instrument.
Check Latest Price And Reviews
3. Gator Cases Transit Series Acoustic Guitar Bag: Great Price
At its price point, the Gator Cases Transit Series acoustic guitar bag offers excellent guitar safety. Not only that, but its adjustable 3-point (headstock, neck, and body) padding system allows you to adapt the cushioning to your instrument and perhaps even use a single bag for multiple acoustic guitars!
Apart from the 3-point thick padding system, the Transit acoustic guitar case has a whopping ~0.8 inches of interior foam filling for shock absorption. As for the outside, the Gator acoustic bag is protected with a weather-proof outer skin and a thick rubber bottom. And it even has seatbelt loops for anchoring in a car!
Specific interior dimensions:
Body Length: 21.00″
Body Height: 6.00″
Lower Bout Width: 16.50″
Middle Bout Width: 13.00″
Upper Bout Width: 13.00″
Overall Length: 44.00″
Pros:
Weather-resistant.
About 0.8 inches of cushioning.
Adjustable thick padding system.
Ample accessory pocket space.
Seatbelt loops for anchoring.
Cons:
Relatively weak backpack straps.
Our verdict: The well-padded Gator Transit series case is perfect if you'll be transporting your instrument in your car. Additionally, it has excellent interior protection that can work with various guitar shapes.
Check Latest Price And Reviews
4. Reunion Blues RBCA2RB Continental Voyager: Best for Dreadnought
If you want ultimate protection no matter the money, then Reunion Blues' RBCA2RB Continental Voyager maybe the best solution for your dreadnought acoustic.
The highlight of the Reunion Blues soft case is the 1-inch thick cushioning paired with reinforced impact panels for shock absorption. For added safety, the Continental Voyager guitar case also has a neck cradle or brace system along with guitar bottom support.
From the outside, the Voyager case has a tough shell paired with water-resistant heavy-duty zippers and rigid EVA backing. The accessory pocket is reinforced with EVA foam as well and can safely take a laptop or tablet.
Pros:
1 inch of padding with reinforced impact resistant panels.
Neck cradle system for guitar neck locking.
Added guitar bottom support.
Reinforced exterior pocket.
Convenient weight-distributing side grip handle.
Our verdict: This one's pricey, but it's worth it if you need excellent protection on the road. Expect the Continental Voyager to provide long-lived service even with daily use.
Check Latest Price And Reviews
5. Gruv Gear GigBlade 2: Stylish & Cool Guitar Bag
Gruv Gear GigBlade 2 is totally unusual from any other product on our list. This unique side-carry style hybrid gigbag is now available for Acoustic, Electric, and Semi-Hollow Body Electric Guitars. Due to its extraordinary design, this can maintain the center of gravity at a low level, which is the most effective and convenient way to carry a guitar.
The outer material is made out of durable but lightweight 1680D nylon, which is also water repellent. But water could still get in through the zippers. So GigBlade 2 models include a weather cover as a standard accessory to give the kit full security from heavy rain.
On the other hand, the inner material is made out of faux fur and 600D polyester scratch panels. This GigBlade 2 weighs about 6.8 pounds and the inner dimensions are 42 x 16 inches.
Overall we would say that no other brand offers the same functionality as the GigBlade does at this price point.
Pros:
It comes with an optional second backpack strap.
Excellent weight distribution
The interior foam bars are movable to fit different shaped acoustic guitars.
The single strap can be used for different carry styles like side-carry, quiver-style sling, and cross-sling.
It has an exceptional long pocket to store your strap flat and a unique top pocket.
Cons:
Doesn't have a lot of pockets.
Musicians who travel on a bike may feel awkward.
Some users who are habituated to a padded backpack style may found it difficult to carry without a second strap.
Our verdict: This product is a top-seller, highly recommended for guitar lovers and musicians touring continually with their instruments.
Check Latest Price And Reviews
6. Blueridge BV-1012 Pro Tour Deluxe: Best Looking Gig Bag
Now, this one's a gorgeous piece – with the look and feel of genuine leather, we think that Blueridge's BV-1012 Pro Tour Deluxe is the most beautiful on this list. The outer cover is not only nice but also protective – it's water- and scuff-resistant and thus should take quite a beating.
Inside the BV-1012 Pro Tour has about 1.2 inches of thick cushioning along with an adjustable guitar neck rest. There also are dedicated protection panels for string/peg safeguard. And on the outside, this product also has an oversized zippered pocket along with a small pocket that doubles as a carrying handle.
Pros:
Gorgeous design.
Water- & scuff-resistant outer skin.
Roughly 1.2 inches thick foam-padded gig bag.
Adjustable guitar neck rest.
Two exterior zippered pockets.
Our verdict: Blueridge BV-1012 Pro Tour stands out with its excellent cushioning and beautiful design. If aesthetics are important to you, then it's a particularly good option.
Check Latest Price And Reviews
7. Gator Pro-Go Ultimate (G-PG ACOUELECT): Best Double Guitar Gig Bag
If you are looking for a wonderful double guitar gig bag, Gator's Pro-Go Ultimate may be the one. It's really bulky and pricey, but for two-guitar carrying, you probably won't find anything better.
The Gator Pro-Go Ultimate is designed to take one acoustic and one electric guitar – it has dedicated compartments for each on the back and front. Both compartments are thickly padded and have neck & bottom supports for added security.
The outer shell is heavy-duty and can be shielded from the water with the included rain cover. And notably, the back straps are adjustable as well for additional carrying comfort.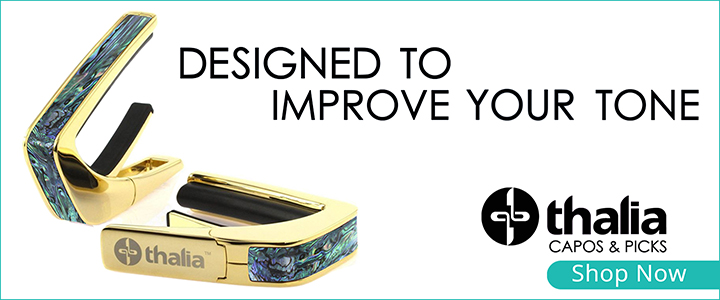 Interior dimensions of the acoustic compartment are Body Length 22.00", Body Height 5.50", Lower Bout Width 16.00", Middle Bout Width 12.00", Upper Bout Width 13.00", and Overall Length 41.50".
On the other hand, electric compartment dimensions are Body Length 19.50", Body Height 2.50", Lower Bout Width 14.75", Middle Bout Width 12.75", Upper Bout Width 12.50" and Overall Length 41.5"
Pros:
Takes two guitars (acoustic & electric guitar).
Guitar neck & bottom support.
Adjustable backpack straps.
Large front pocket organizer.
Comes with a rain cover.
Our verdict: Gator Pro-Go is really bulky, but it's better to carry one large case than two medium ones, right? Plus, this product has features (e.g. the adjustable padded backpack straps) that you aren't going to see anywhere else.
Check Latest Price And Reviews
8. Fender FA610 Dreadnought: Best Cheap Gig Bag
The Fender FA610 is a nice option for particularly dreadnought guitars, but it may work for traditional acoustic guitars as well.
For security & protection, this Fender acoustic gig bag has tough 600 denier polyester armor paired with 0.4 inches of padding (a little bit thin but still decent). The fabric here doesn't seem to be water-resistant, but the main compartment's zipper is.
This bag is a bit more expensive than the cheapest CAHAYA on our list, but it boasts a seemingly better build quality and a cool design that we really like.
Interior dimensions of FA-610 are:
Body Height: 4.72″
Lower Bout Width: 16.50″
Upper Bout Width: 14.17″
Overall Length: 41.74″
Pros:
600D shell & water-resistant zipper.
Front pocket for accessories with a few compartments.
Breathable mesh shoulder strap.
Adjustable ladder lock buckles.
Cool design.
Cons:
Relatively thin (about 0.4 inches) padding.
Our verdict: With its user-friendly features, this is perhaps more comfort-oriented than other cheap gig bags like CAHAYA's one. It might not be as protective, but it boasts better quality.
Check Latest Price And Reviews
9. Yamaha AG-SC Lightweight Dreadnought Guitar Case
If you have a Yamaha dreadnought guitar from the A1, A3, CPX, and a few other series (the full list via the link), then Yamaha's AG-SC case is a great option. Also, this case can be used for some standard size classical guitars.
But before buying any guitar case, one should check their guitar's body length with case inner size and dimensions to ensure compatibility. This case is rather inexpensive as well (at this price point), so it's a better pick if you are on a budget.
Yamaha AG-SC has a durable interior liner with foam padding and a soft durable outer layer of a guitar case. With that, it will provide better protection than traditional guitar carry bags of the same price level while weighing very little.
Pros:
Not too expensive in this price category.
Minimalistic case design.
Large accessory pocket.
Cons:
Some quality control issues.
Our verdict: AG-SC isn't very expensive yet boasts good build quality (though there are some quality control issues in it mentioned by past buyers). Yamaha AG-SC is an all-around solid guitar case, and it will work especially nicely with Yamaha dreadnought guitars.
Check Latest Price And Reviews
10. CAHAYA Guitar Bag [Premium Version]
This upgraded version from CAHAYA fits 41 and 42-inches acoustic guitars. Though this bag is very cheap yet boasts a number of interesting features.
Although the CAHAYA premium version bag certainly isn't the most protective on the list, it's rather decent. On the outside, it features a waterproof Oxford fabric; while on the inside, it provides instrument safety via the 0.5-inch padding and the shockproof rubber bottom.
Organization in this bag is also very nice – apart from the main compartment, this thing has two exterior pouches along with a pocket organizer.
Pros:
Very inexpensive.
0.5-inch foam padding.
Several external pockets.
Waterproof exterior.
Cons:
Probably won't live long (given the cheap price).
Our verdict: All in all, CAHAYA is the most inexpensive gig bag on our list. This is a great option if you are on a budget and want a light-duty acoustic guitar gig bag. It probably won't take beating well, but for occasional transportation, it should be fine.
Check Latest Price And Reviews
What is a Guitar Gig Bag?
A guitar gig bag is a soft padded gig bag intended for the transport of guitars and for the purpose of storage. Gig bags are like hard guitar cases but made of soft fabric material.
Guitar bags are available for pretty much any type of guitar – be it an acoustic, bass, or electric guitar. Not only that, but gig bags often have dedicated pockets for sheet music, picks, cables, and other guitar-related accessories.
Guitar Gig Bag Vs Hard Case – What's the Difference?
Gig bags and hard-shell guitar cases have the same purpose –protect guitars in transport. However, there are some big differences between the two that you should know about:
Typically, soft guitar cases and gig bags are much more convenient and easy to carry than hard ones. This is because guitar bags often have back straps, whereas hard guitar cases usually only have carry handles on the side.
In this area, hard-shell cases are obviously much better than gig bags. Hardshell cases can be made from various materials – like wood, fiberglass, or plastic – so manufacturers have many choices when it comes to safety.
Gig bags are much lighter than hard cases. This makes carrying gig bags much easier.
Gig bags are also much cheaper than hard cases. You can find hard cases that are as cheap as gig bags, but these usually aren't great cases.
Which One to Choose for a Musician – A Gig Bag or A Hardshell Case?
A gig bag would be the optimal option in the following cases:
If you are going to have the guitar with you at all times or most of the time while traveling. If you have control over the gig bag, then you should be able to keep your acoustic out of harm's way. If you can do this, the lack of safety features in gig bags won't matter much. If you are going to check your guitar onto airline baggage or if the instrument will be stored in the trunk of your car, then a hardshell case would be preferable.
If your local climate isn't extreme – a gig bag won't be able to protect your guitar in extreme heat or cold.
When convenience is required. As mentioned earlier, soft cases and gig bags are lighter than hard cases and often have backpack straps for convenient carrying.
If your budget is limited. Gig bags are much cheaper than hardshell guitar cases.
If these don't apply to you, then go for a hard case. Ideally, you would have both a hard and a soft case so that you have more options in terms of convenience and much protection while traveling.
What To Consider When Shopping An Acoustic Guitar Gig Bag?
There aren't many things to consider before investing in an acoustic guitar gig bag, but there are a few important points:
Shoulder straps: Most gig bags have back straps, but some don't. If you want convenience, then backpack straps are a must.
Water protection: Although gig bags aren't as protective as hard cases, at least some protection from water would be desired.
Padding: The more padding your bag has, the better your instrument will be protected from impact. Cushioning is especially important in the neck area since it's arguably the most delicate part of any guitar. Some bags have adjustable padding.
Extra zippered compartments: You can shove all your stuff like cables, picks, or whatnot into the guitar compartment, but to keep your guitar safe and retain things organized, dedicated storage space like zippered pockets would be ideal.
Other Products We Considered
Final Words
There goes our buyer's guide! Hopefully, you've now got a good idea of what to look for when shopping for a guitar gig bag.
Determine what's more important to you – convenience or safety, and remember that one always competes with the other. A well-protected case will be heavy and bulky, so it won't be convenient. With that, make sure to understand your home, studio, or traveling needs and pick a bag accordingly.
Related Article: